"Will You Be My Bridesmaid Party?" featured by the Wedding Chicks
"A Gold and Pink Bridesmaid Party You Have to See to Believe!" . . and I'm having a hard time believing one of my favorite websites for wedding inspiration is featuring some my designs! For the full gallery and lovely writeup be sure to check out the article on Wedding Chicks.
As a girly girl, I can't explain how much fun I had creating the concept for this party. Being a bride is one of the most exciting times of ones life and I wanted to create a party concept that would help give ideas on how to celebrate some of the milestones of the engagement period.. like asking your bridesmaids to be a part of the wedding party. With the popularity of Pinterest and Etsy continuing to rise brides are being more creative than ever as they show their best friends, sisters, and friends the love when asking them to join in on the fun in their big day!
Groom's are also being more involved during the planning process including what they want the overall aesthetic of the day to feel and look like. If you're a fellow pink lover – then a bridal shower is the perfect opportunity to add in ALL of those feminine details! From a confetti photo booth to a ribbon chandelier – this party was designed with an abundance of DIY details in mind that can easily be recreated and included in your next soiree. I hope you enjoy viewing the gallery of images and I hope you find some inspiration along the way!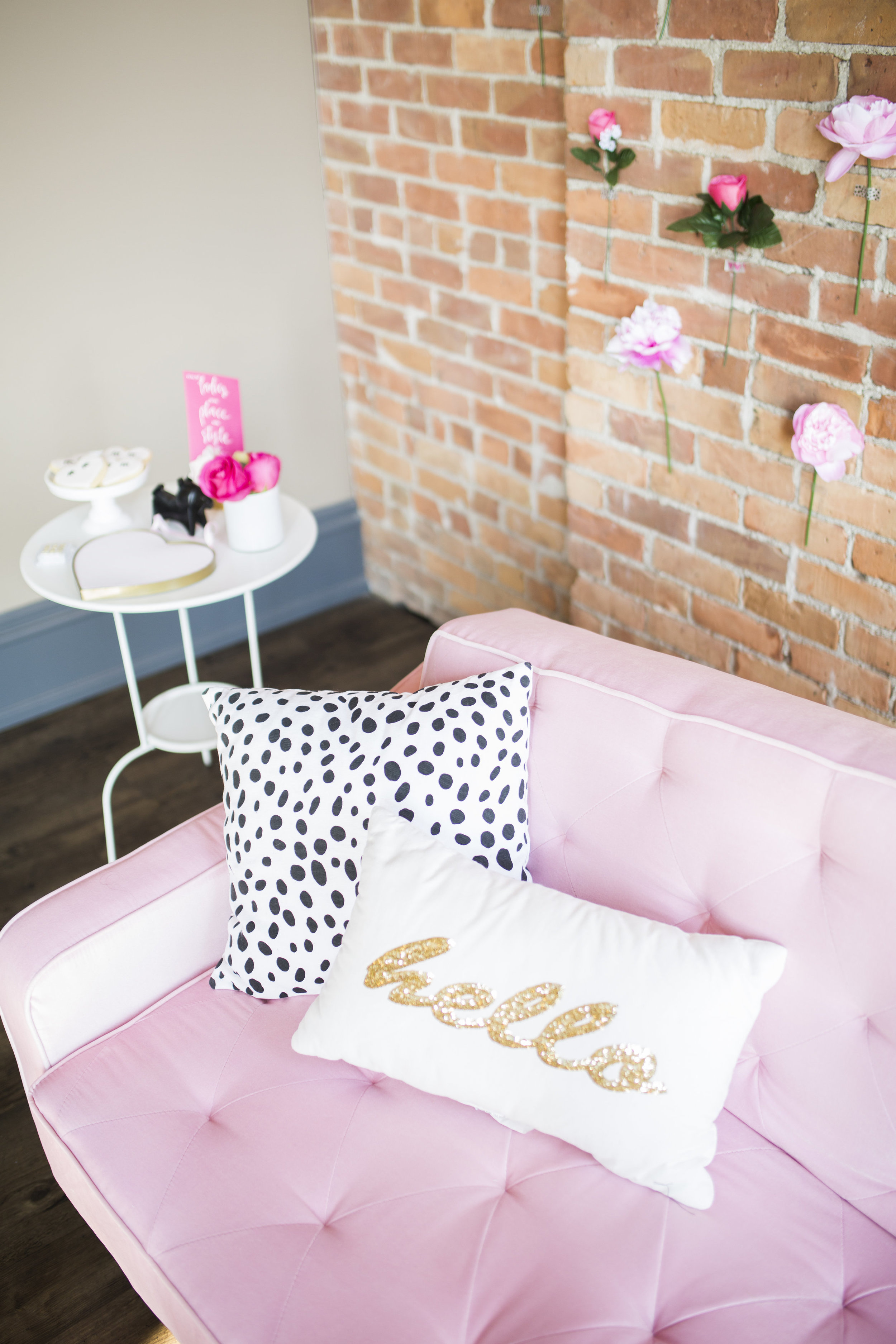 For the full gallery of images head over to the Wedding Chicks website to see our feature!
The amazing team of vendors who helped make this vision come to life!
Coordinator & Styling – Event Prep
Photographer- Haley Elizabeth Studios
Flowers- Floral Pursuit
Cookies – The Next Sweet Thing
Cakes- Cherry Tree Bakery
Paper goods & calligraphy- Scripted Reverie
Champagne flutes, flatware, linen napkins, and china – Home Goods