Stylish and Curated Gift Box Ideas from Target
If you're just now realizing that Christmas is less than two weeks away but you still have a few names on your list then this is the post for you! Giving gifts is one of my favorite things to do but sometimes I get caught up in the craziness of the holidays and run short on time. There are a lot of stores that have pre-wrapped gift box collections but I also like to add a personal touch to the gifts I give. This year I decided I would try to knock out three curated gift box ideas – all in ONE trip to Target. Yes, that's right…one quick trip. Continue reading below to see gift box ideas for $8, $30, and $40 and be sure to click the links for the product sources so you can get your shopping done too!
This stylish "spa night" gift box is perfect for your bestie, momma, or girlfriend. For around $30 I was able to include a mini bottle of Barefoot bubbly, Hammond's chocolate bar, nourishing Que Bella face mask, Zoella bath fizz, and a Peony Petals candle. I laid all of the items on top of some filler inside a SugarPaper gift box and my first gift was complete. I think any girl would love to find this under their tree!
For the second gift box I went with a classic combo that one of your friends, boyfriend, or hubby might enjoy – a cocktail mix. Moscow mules have been popular for the last few years and traditionally are served in a copper mug however that's not something everyone has on their bar cart back home. For around $40 I was able to include two copper mugs, a jigger, and a Powell & Mahoney Ginger Beer mixer.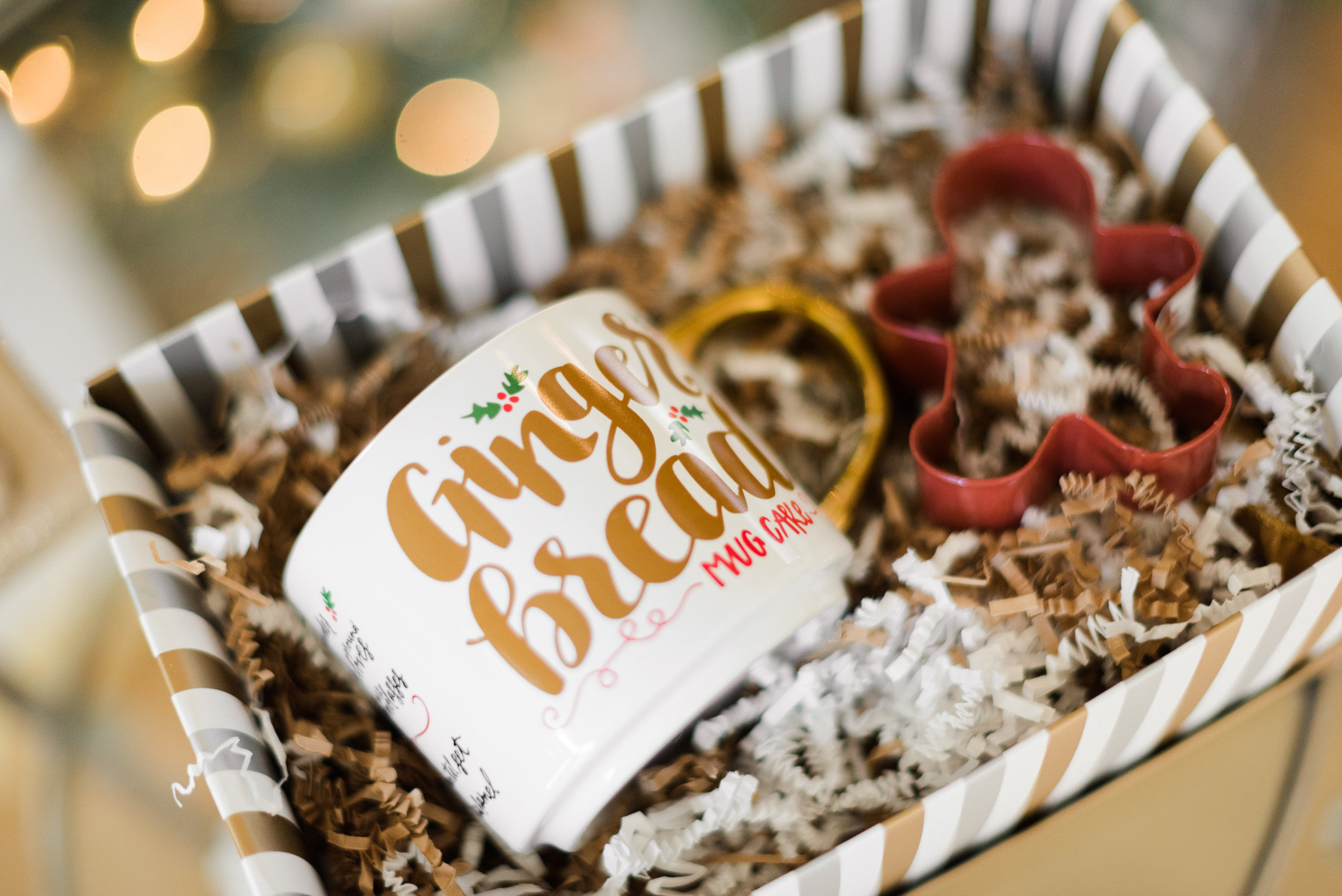 This adorable gingerbread themed gift was one of my favorite to put together and was also the most budget friendly coming in at under $8. Target has the cutest mugs and this one even has a "mug cake" recipe on the back. I added in a cookie cutter, white and brown paper filler, and put the items in a Sugarpaper gift box.
IMAGES COURTESY OF AMANDA COLLINS PHOTOGRAPHY
Happy Holidays!
Xo,
Cassandra