A Charming Fourth of July Party
AS SEEN ON:
& featured in the Summer Edition of Mingle Magazine available on newsstands July 1st.
Be sure to stop by your local Barnes & Noble, Michael's craft store, or Meijer's to grab a copy. In addition to our six page spread (yay!) you'll see party inspiration for every occasion.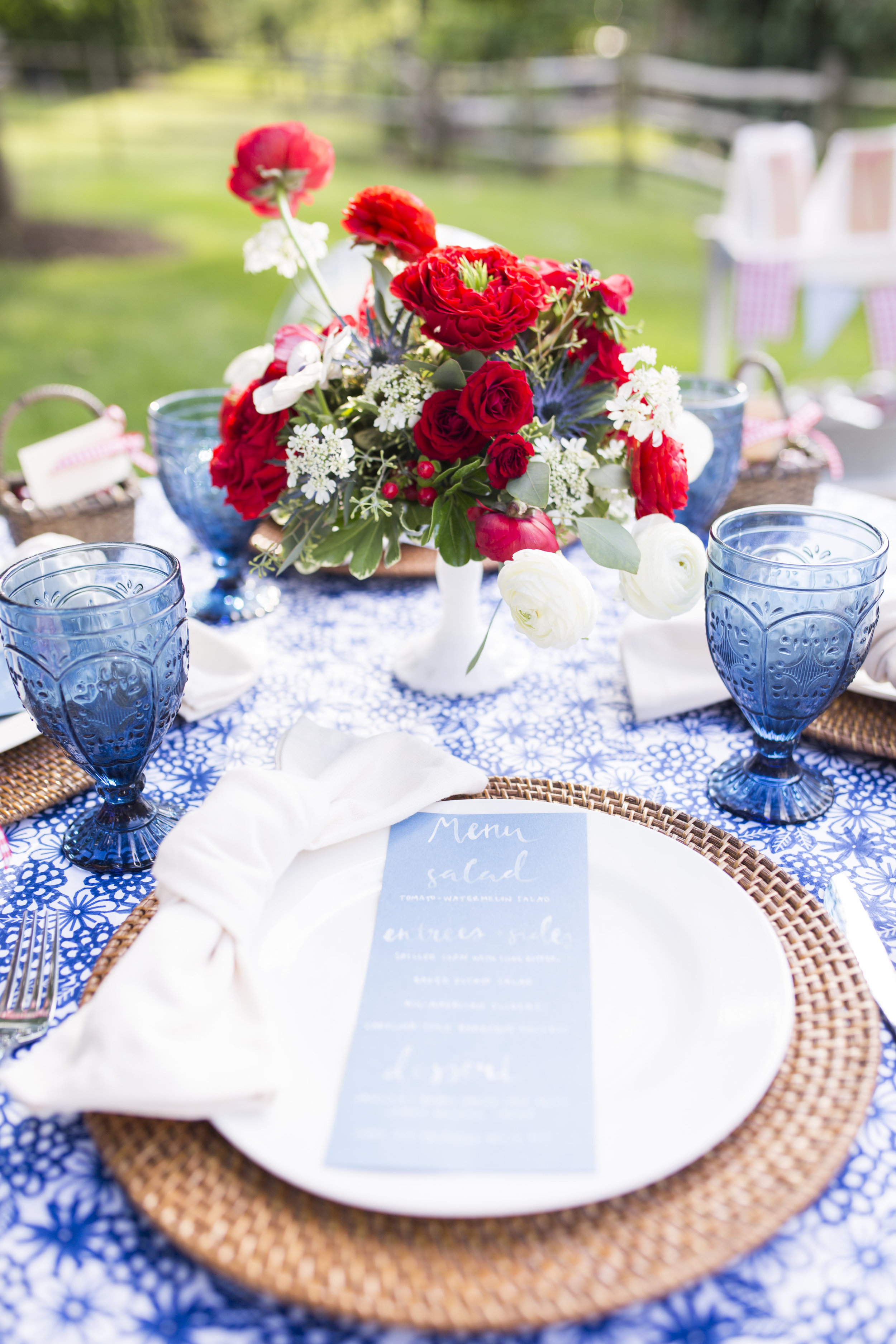 Maybe we don't always put too much thought into it, but The Fourth of July is truly a unique holiday. With that as my inspiration, I set out to plan a party that captures the timelessness and charm of the holiday. What better place to start than my own backyard!
Now, having a backyard celebration doesn't mean you're beholden to hot dogs and paper plates. For this party design, my goal was to combine feminine elegance with vintage Americana to create a timeless sophisticated look that can easily be recreated by any host or hostess.
When creating a tablescape, I always like to start "table-up". First, I created a custom table overlay with fabric from Jo-Ann's (here's a tip: use high quality fabric scissors and you won't have to sew the edges!). I found a linen that was adorned with a floral pattern which created a whimsical look that almost reminded me of fireworks. I knew it would be the perfect cornerstone for this tablescape. Rattan charger plates were then paired with white ceramics and topped with cream linen napkins. To add a touch of Americana charm, I created calligraphy menus with a surprise on the back – lyrics to some of my favorite summer songs! The menus, linen and vintage goblet glasses all worked together to create a beautiful monochromatic palette.
Guests were treated to a variety of goodies and sweets; many of which could be prepped or ordered a day or two ahead of the party. These included chocolate covered strawberries, apple pie and a naked vanilla + berry two-tiered cake (say that five times fast). My guest's favorite detail of the day were custom sugar cookies that paid homage to my family's favorite things: America, apple pie and man's best friend! The sweet treats were paired with refreshing beverages such as muddled lemon berry-aide and roasted strawberry "pop-tails."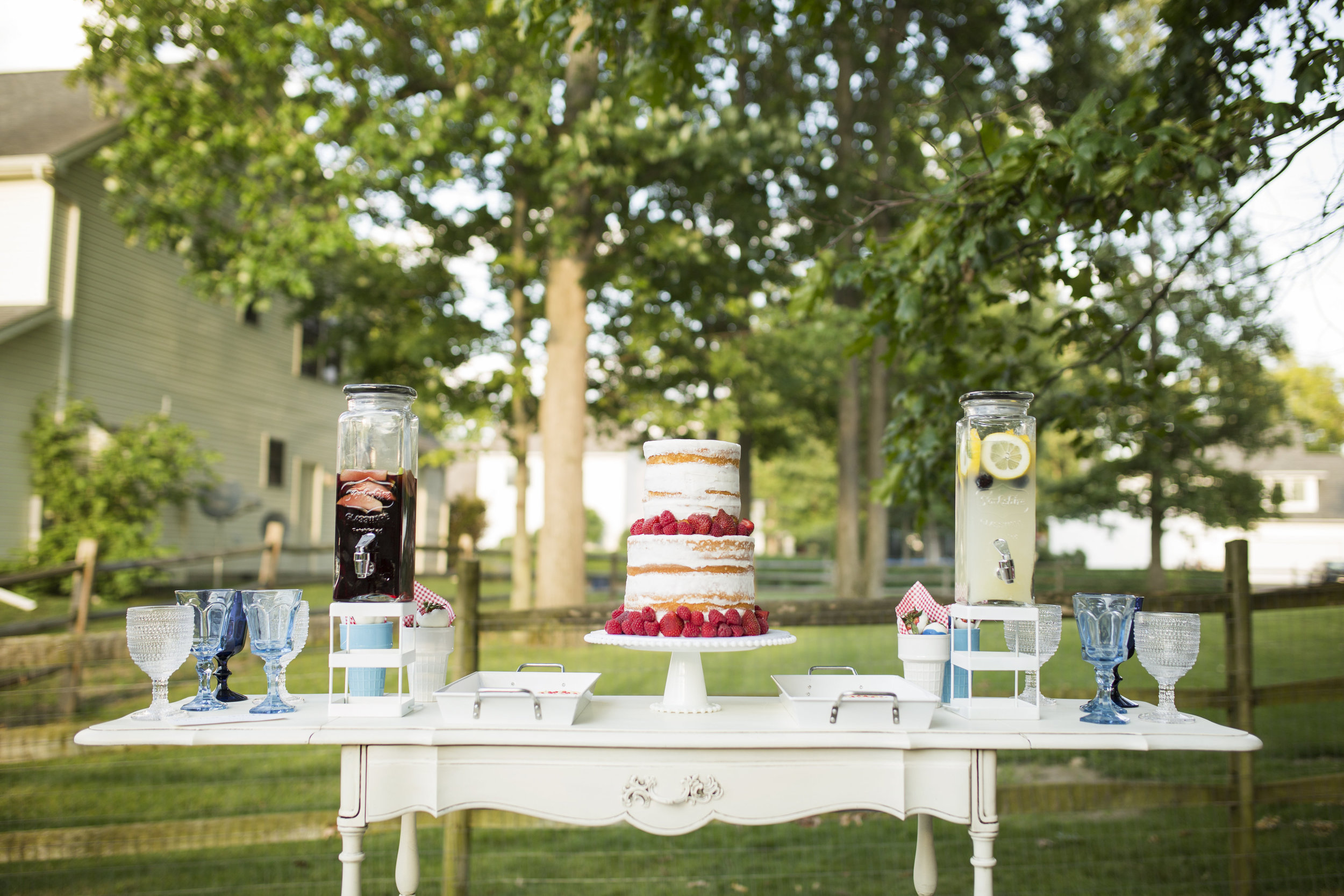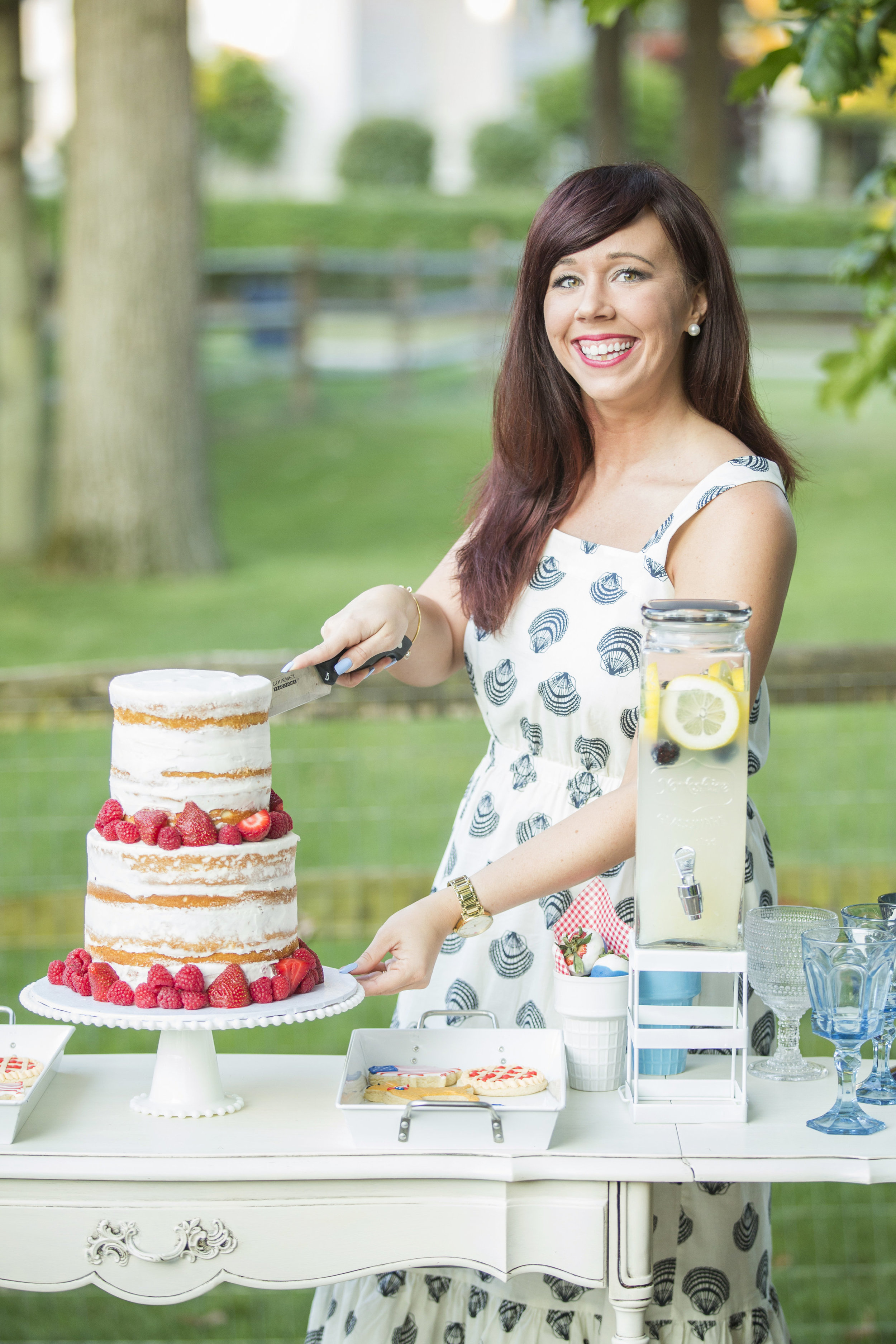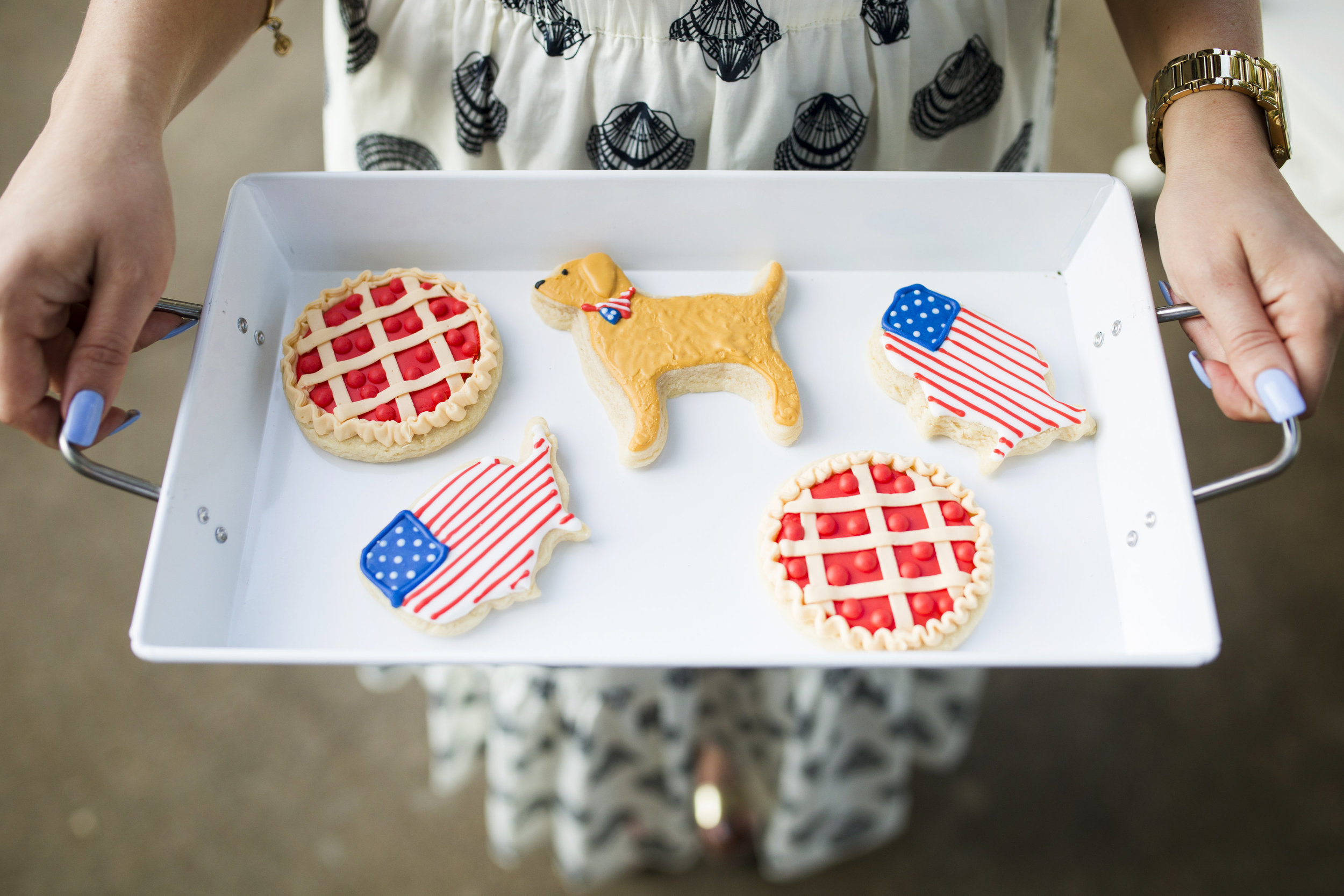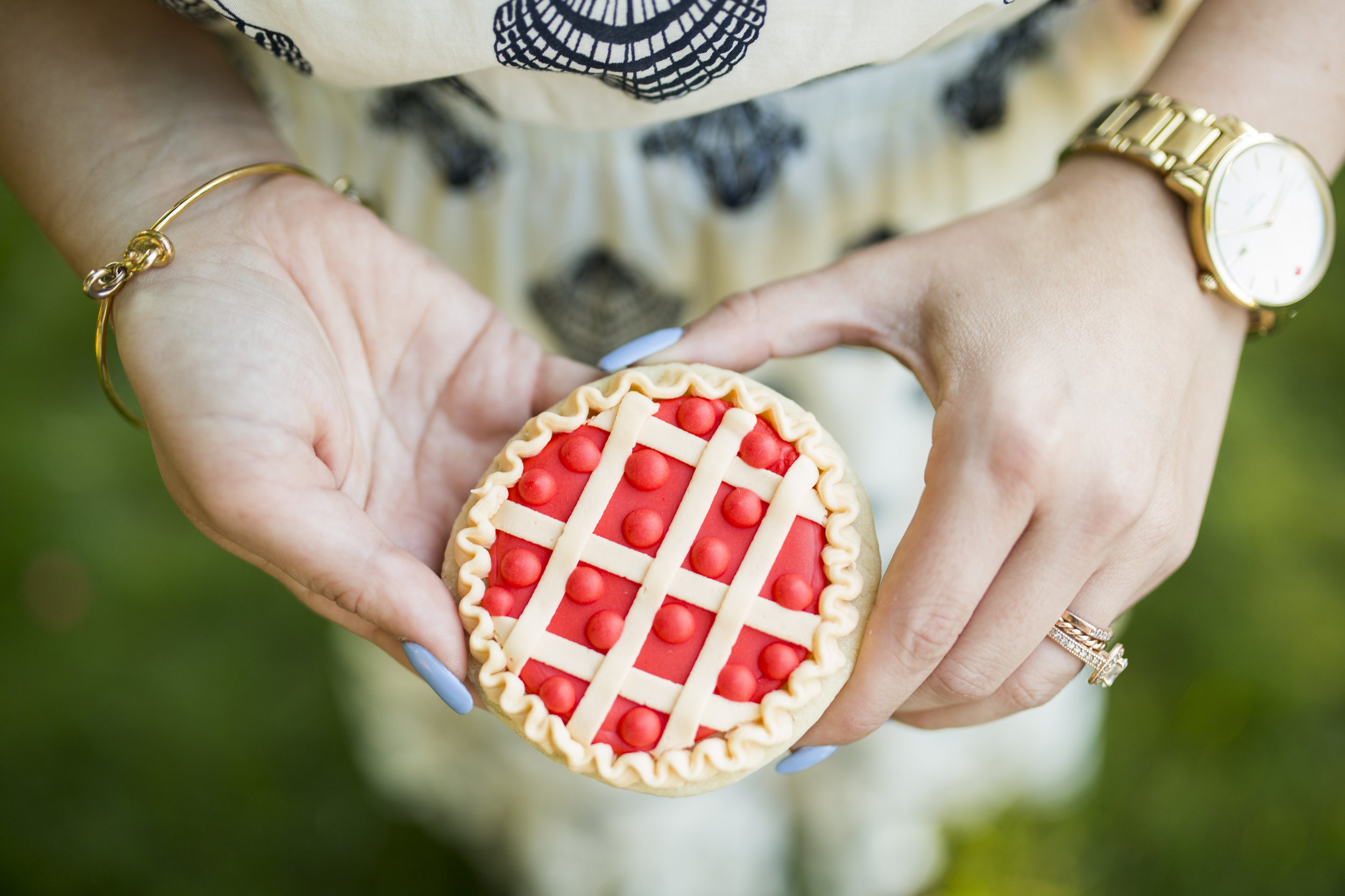 Whether it be a backyard foray or a party at the park, the dining experience always trumps decor. In addition to a tradition menu, I wanted to create an alternative option suitable for children on-the-go and parents on-their-toes. To make things easy for them, I created custom picnic bags by glueing small Kraft paper bags onto larger white bags. The smaller Kraft bag on front is a great spot to store napkins, condiments and utensils, while the larger bag has enough room to make your picnic favorites mobile. Calligraphy descriptions and ribbons perfectly tied the bags into our theme but in a very functional way.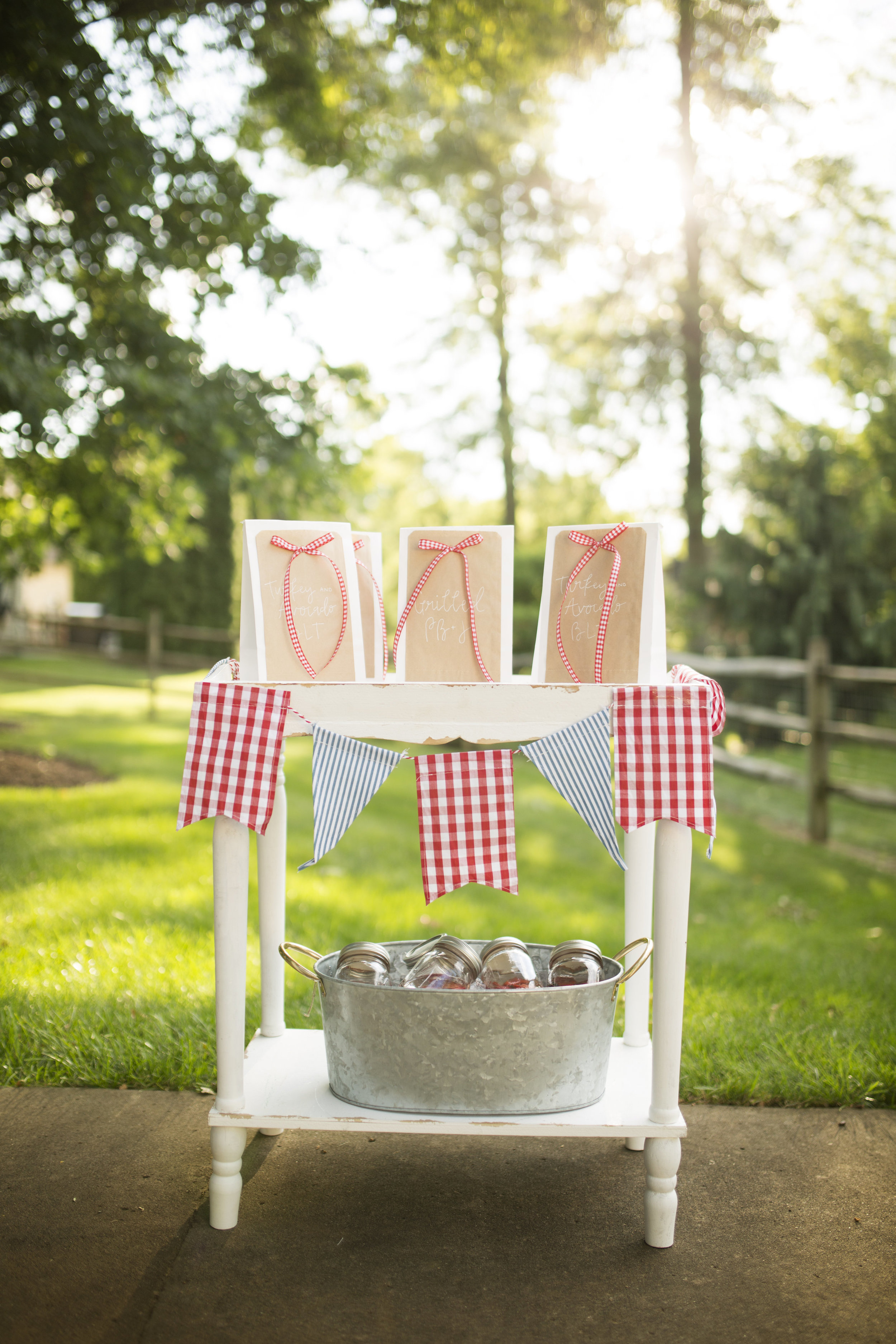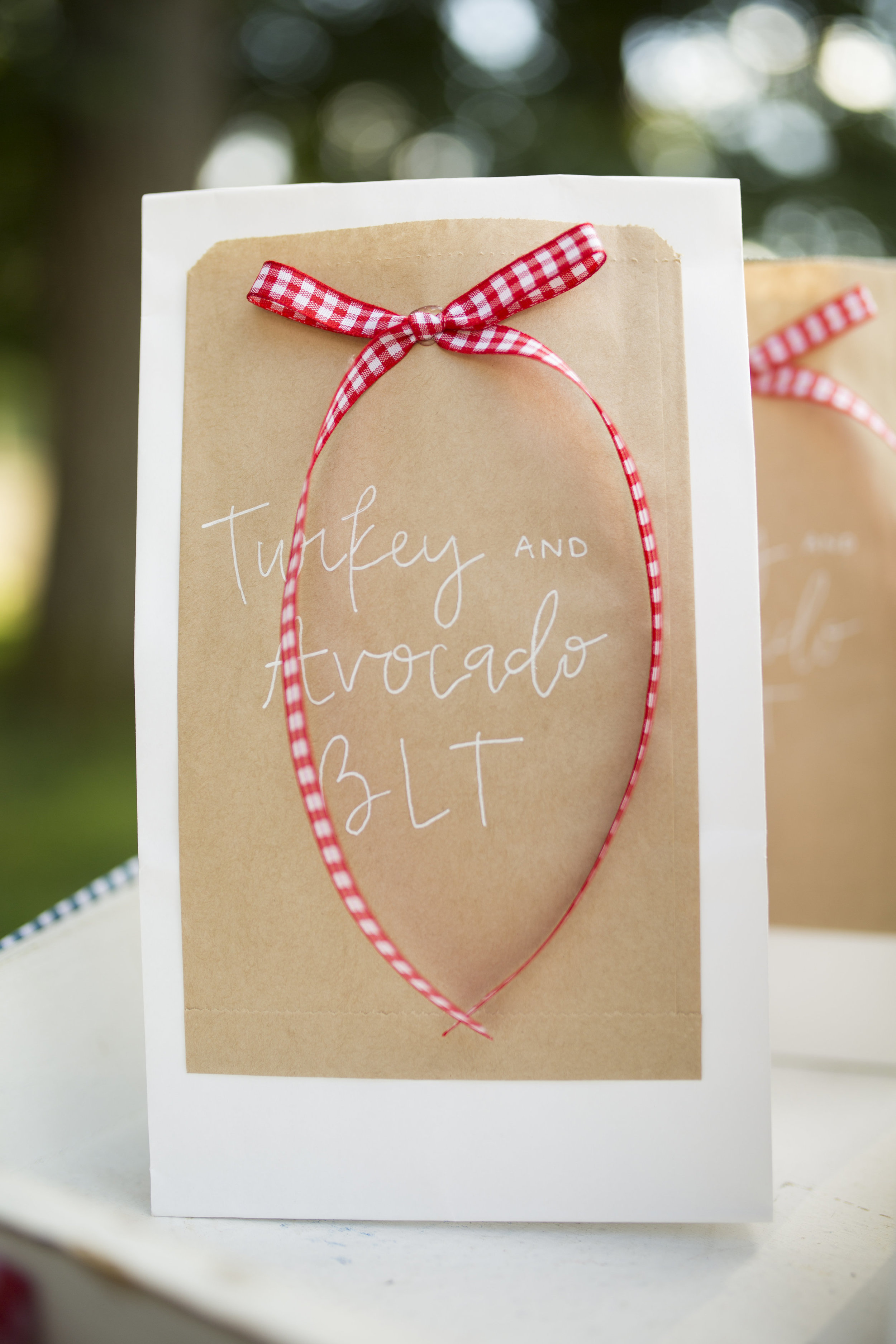 For party-goers who prefer a more stationary experience, an outdoor lounge is a great way to offer a comfortable and intimate area to relax and socialize. We simply borrowed miscellaneous furniture from our home to create a space for our family and friends (and dogs!) to enjoy while they sip cocktails and tell stories.
At any celebration, adding personal touches is the best way to make your party memorable. One of my favorite songs is "Free Falling" by Tom Petty, so I had a custom calligraphy sign made to display a snippet of lyrics that I felt were appropriate to the occasion. Keep in mind when adding personal details like this that it's always best to invest in items that fit your style so they can be repurposed as home decor or used for another party!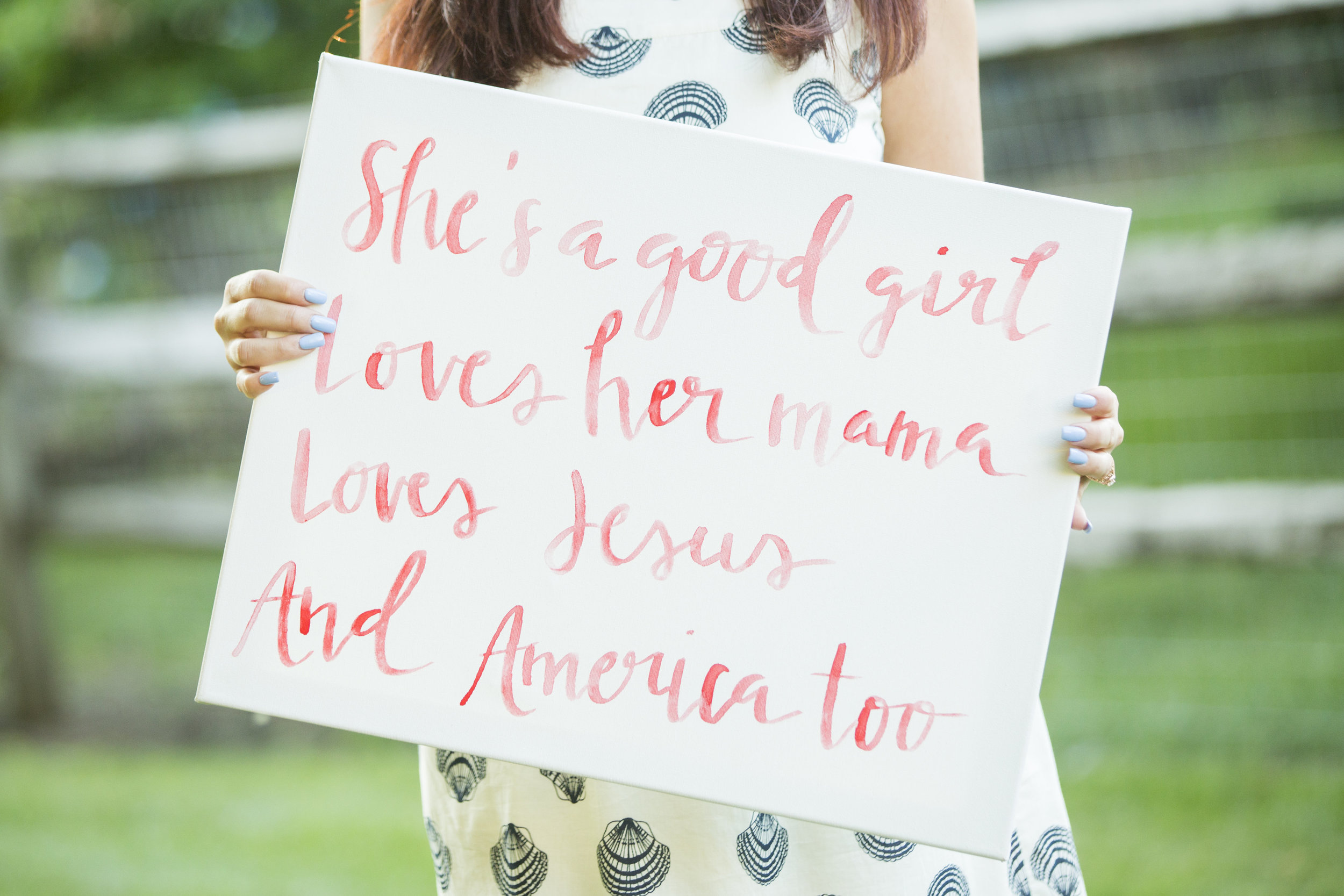 By the end of the day I was so happy with how this party turned out. This was a wonderful opportunity to bring loved ones together and create lasting memories. Isn't that what it's all about? This timeless backyard celebration was the perfect way to celebrate the Fourth of July- and each other!
The entire Blueprint of this party is available on Black Twine ! Click the link to see step by step directions, product sources, and party advice.
VENDOR CREDITS
Design & Styling: Cassandra Clair of Event Prep | Photography: Haley Elizabeth Studios
Florals: Bartz Viviano | Calligraphy: Scripted Reverie Desserts: The Next Sweet Thing