A Stylish Fourth of July Celebration
AS SEEN ON
"Why would we veer from tradition when a Fourth of July BBQ is the perfect way to celebration our nation's independence?! Especially when it can look as good as this one! Cassandra Clair of The Event Prep went above and beyond for her gathering, but in a way that is ultra easy to recreate for your own celebration! With festive cocktail recipes like Peach Kombucha Sangria and Rosemary Lemonade, plus a Bourbon Float to boot, you'll be singing this party's praises all summer long. And don't forget to whip up these patriotic popsicles while you're at it!" – Inspired By This
The Fourth is prime time for relaxing with family and friends while indulging in summertime classics like your family's "famous" heirloom BBQ recipe and some ice-cold cocktails.
Here in the Midwest we take every chance we can get to dine outside, and this festive tablespace perfectly sets the mood for such an occasion. A mix of patterns between the table linens and speckled salad plates creates a playful tone while the summertime-themed sugar cookies add a fun touch to each place setting. Custom acrylic drink stirrers serve as a place card as well as a keepsake guests can take home with them. Garden flowers shooting out from the table are almost reminiscent of fireworks and they create a beautiful and refreshing centerpiece that your guests are sure to admire.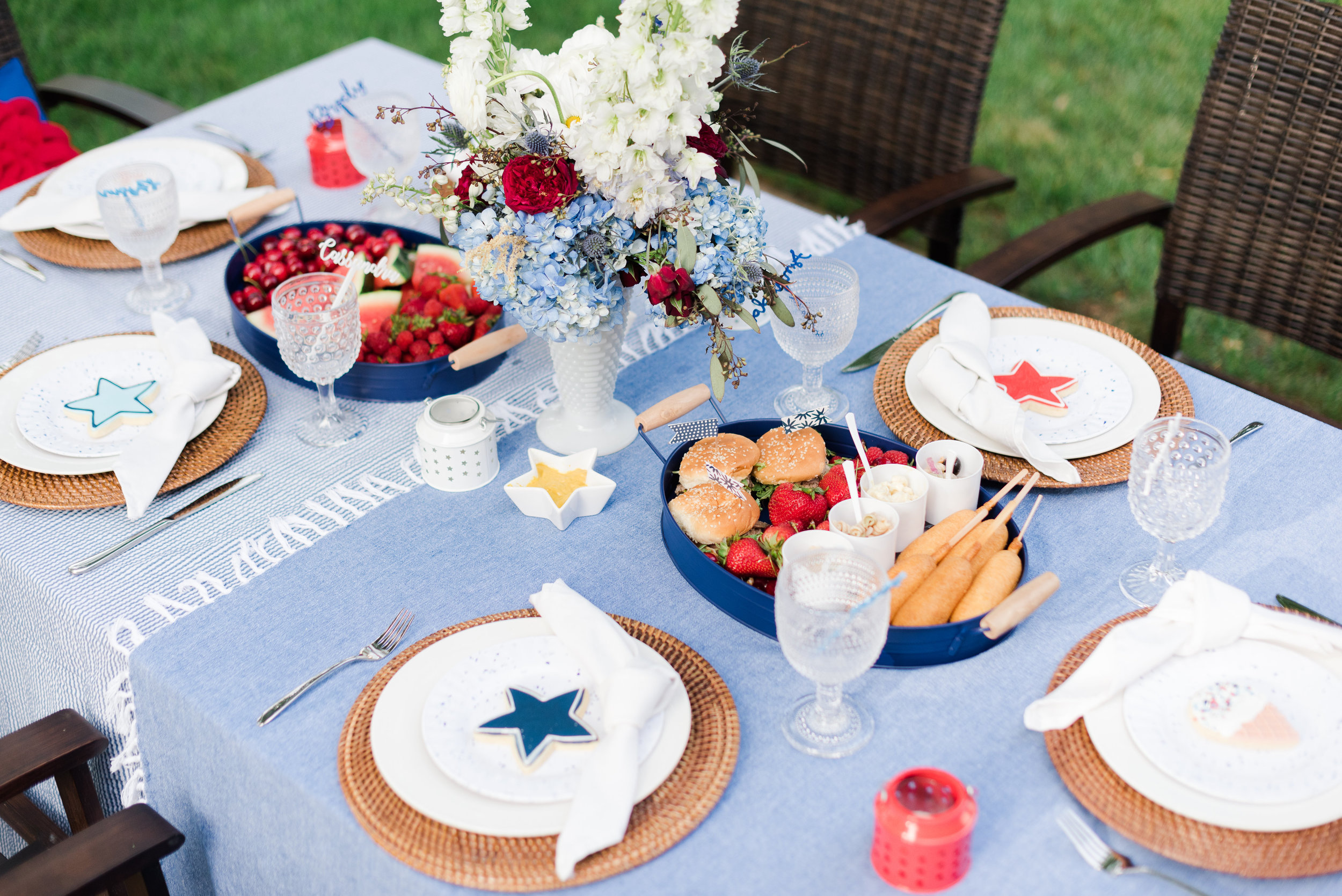 As for the menu – a classic (and hassle free!) meal can still be presented elegantly like we did here with these trays filled with an assortment of sliders, corn dogs, a mix of fruit, and cups of pasta salad. Refreshing beverages like our Rosemary Lemonade and Kombucha Sangria can be prepped in advanced and served in glass drink dispensers for an effortless yet refined look. Simple décor and styling accents can go a long way to creating an environment that will make your guests feel like they're at home. One of my favorite tips to help accomplish this is to swap in a blanket with a fun print – like our red and white one here – instead of using a plain table linen.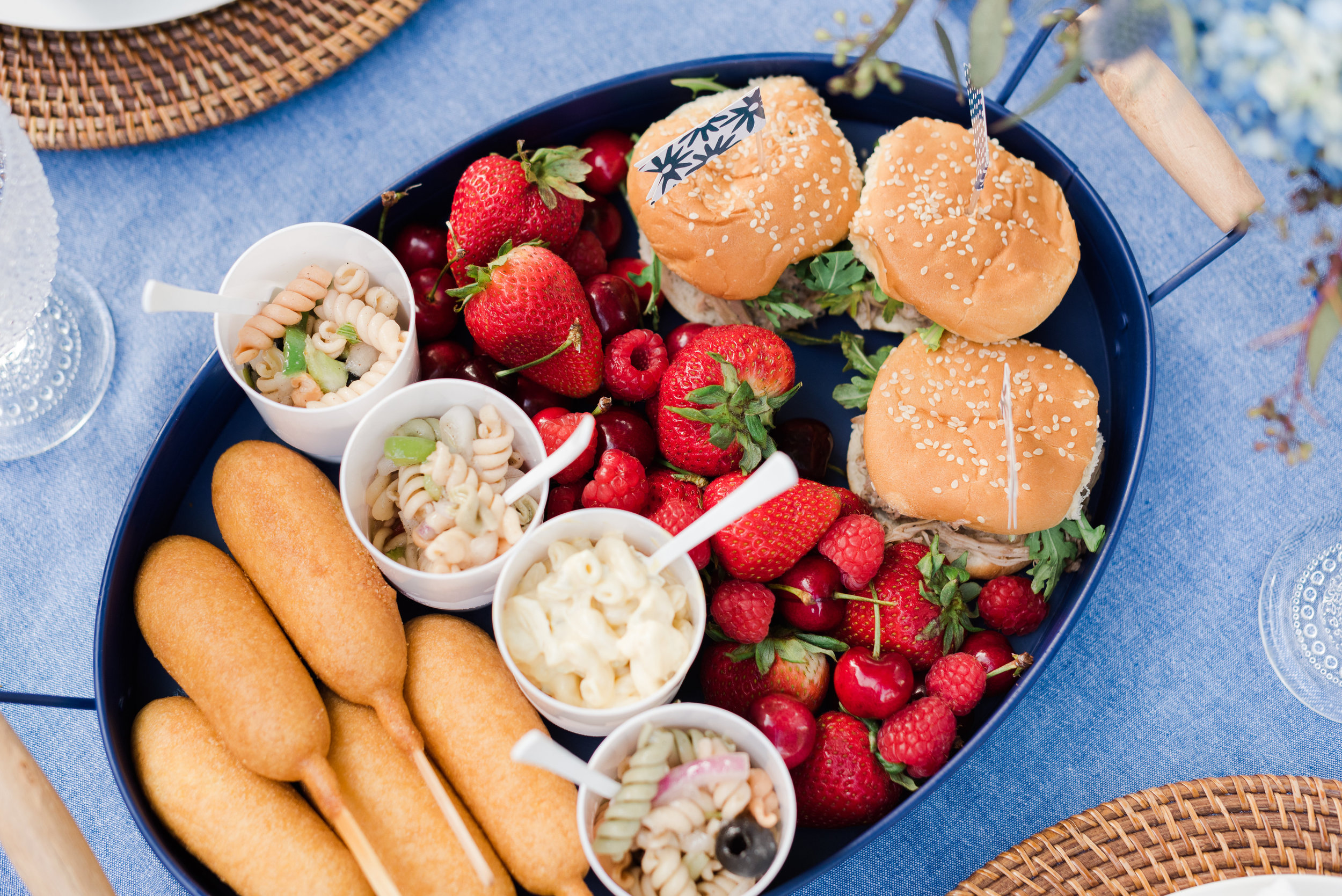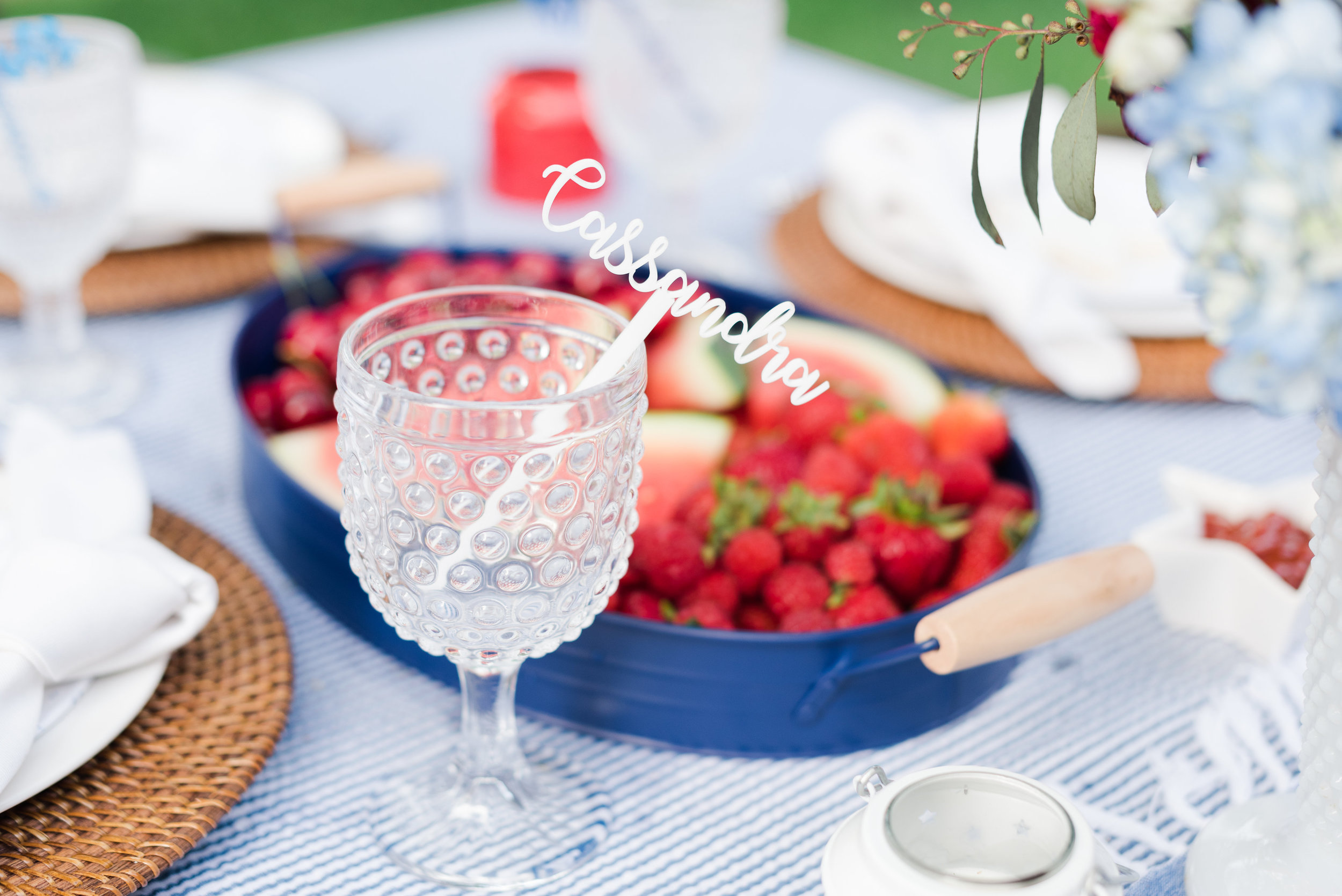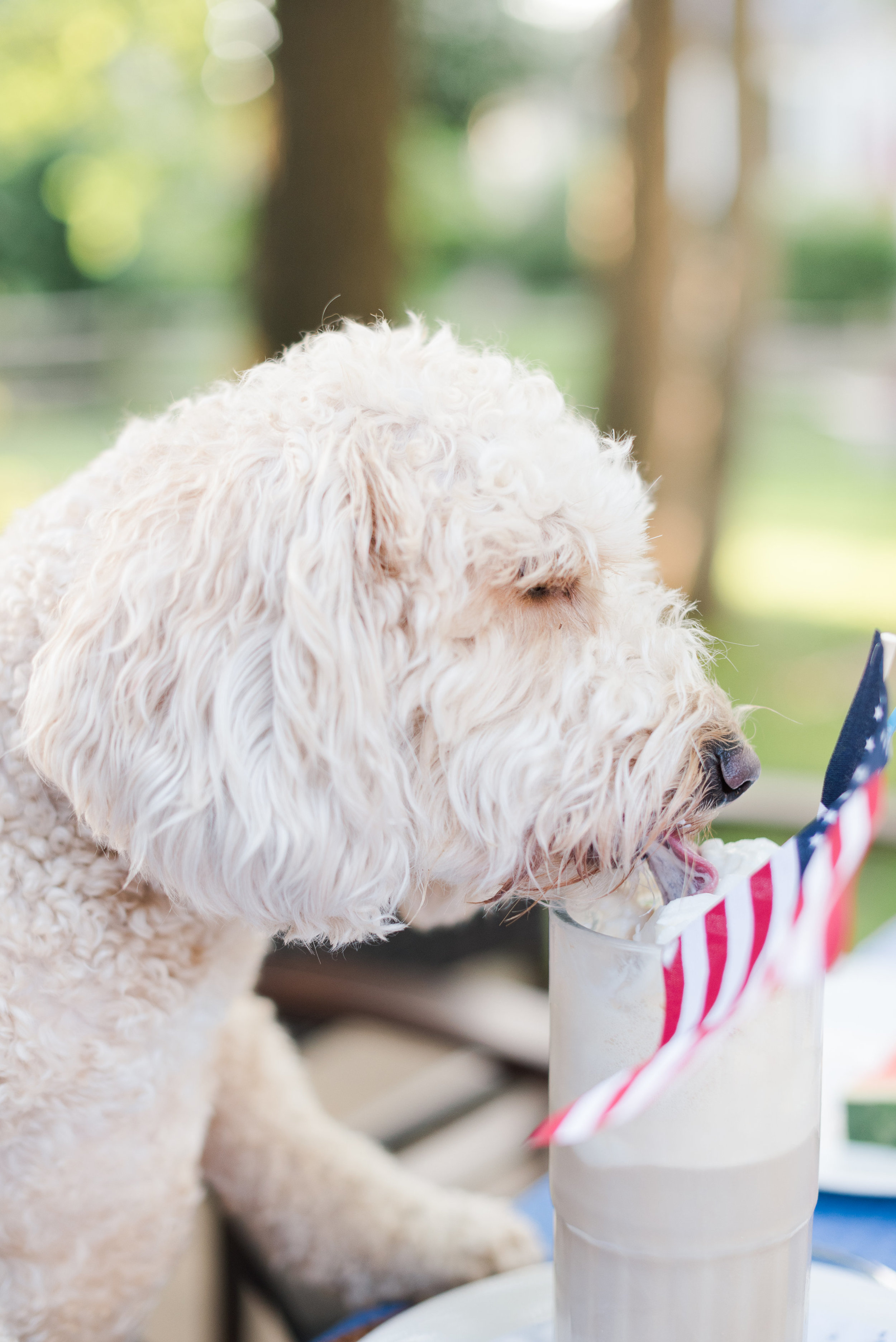 Wishing everyone a great Fourth of July!
XO,
Cassandra
CREATIVE TEAM:
PLANNING& DESIGN: EVENT PREP
PHOTOGRAPHY:AMANDA COLLINS PHOTOGRAPHY
FLORALS:GARDEN VIEW FLOWERS
COOKIES:THE NEXT SWEET THING
INVITATION:DULCE GRACE PAPERIE
ACRYLIC STIR STICKS:STUDIO NOEL
TABLETOP DECOR: PIER 1
LOCATION: TOLEDO, OHIO