Celebrate Galentine's Day with a Good Old-Fashioned Slumber Party
If you celebrate Valentine's Day at all than you'd probably agree that the holiday is about more than just the love of your partner, it's also the perfect opportunity to celebrate your best friends, sisters, pets, parents, and anyone you care about. It's a fun opportunity to spoil those people you love with something a little extra sweet. This is exactly what we had in mind when we put together a Galentine's Sleepover – except until like when we were ten – this version is filled with bubbly!
As always, AC Photography captured every detail so beautifully.
Details are important with any party but the best thing about hosting a girls night in is that your friends are going to love anything you have planned. After all, that's why your best friends to begin with – right?! We kept it simple with a selection of Rom-Coms (although truth be told – we ended up watching true crime documentaries instead!), popcorn, and a Nail Polish station.
Chantel at Glass City Cupcakes whipped up the most adorable assortment of sugar cookies that were perfect for our sleepover theme this Valentine's Day. Some resemble glasses of bubbly while others featured a fun play on the Netflix logo by using Chick Flicks in it's place.
As you can see, our miniature Goldendoodle Brody gets to enjoy all of the perks of any party we're hosting at our house.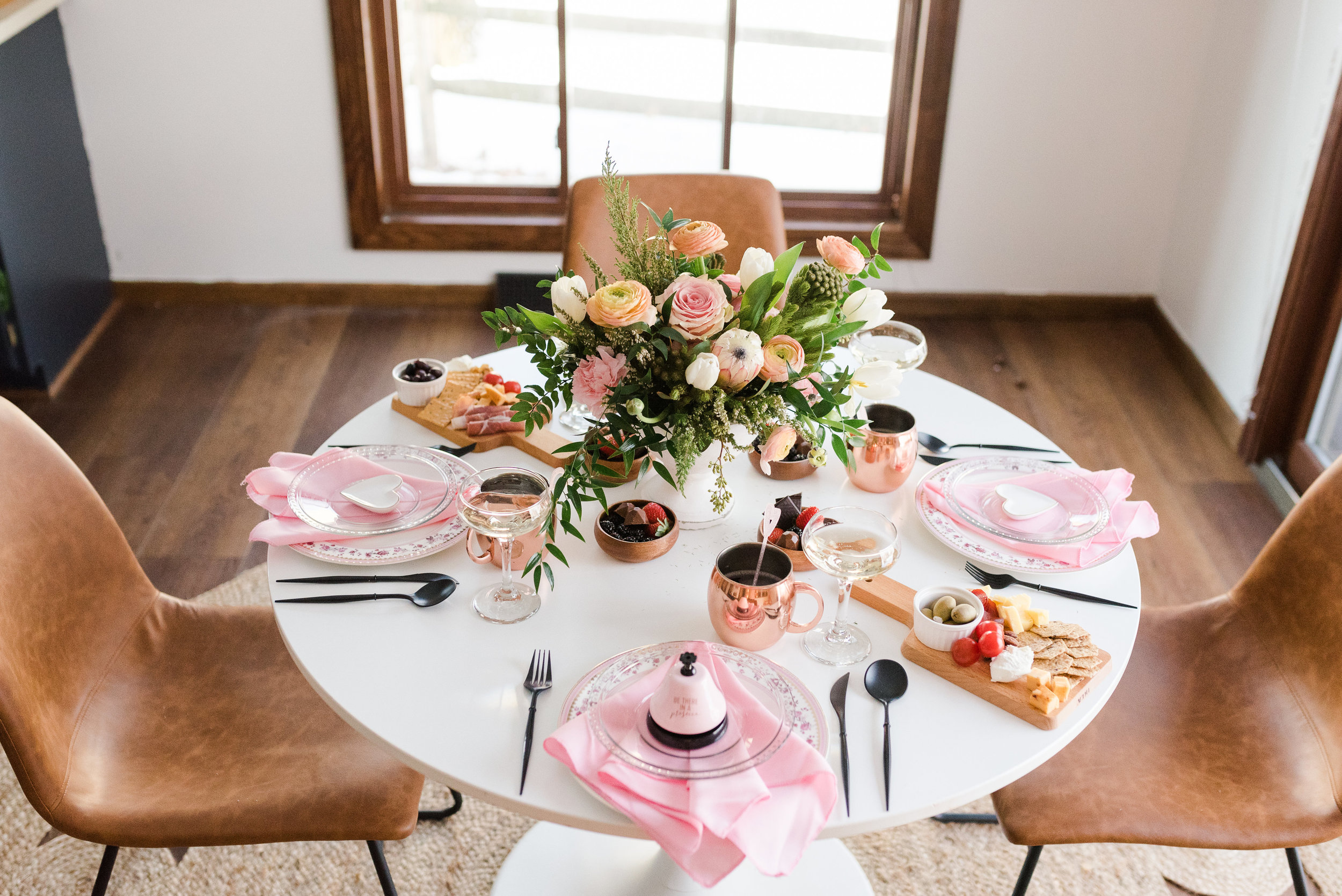 Valentine's Day is the perfect holiday to break the rules with a little dessert before dinner but it's always a nice gesture to offer your guests something a little more substantial. Charcuterie boards were pre-set on the tables and paired with Red Wine Mules.
We styled our eat-in kitchen area with an assortment of balloons and a tablescape featuring florals from Hafner Florist.
Most of the items pictured below were picked up from our local Homegoods store. If pink plates and champagne coupes aren't something you'd use often in your home – be sure to hit up the After Valentine's Day Sales this year so you'll have them stocked up ahead of next season. With the low prices you're sure to get, you won't have to feel bad if you end up only pulling them out to use once or twice a year.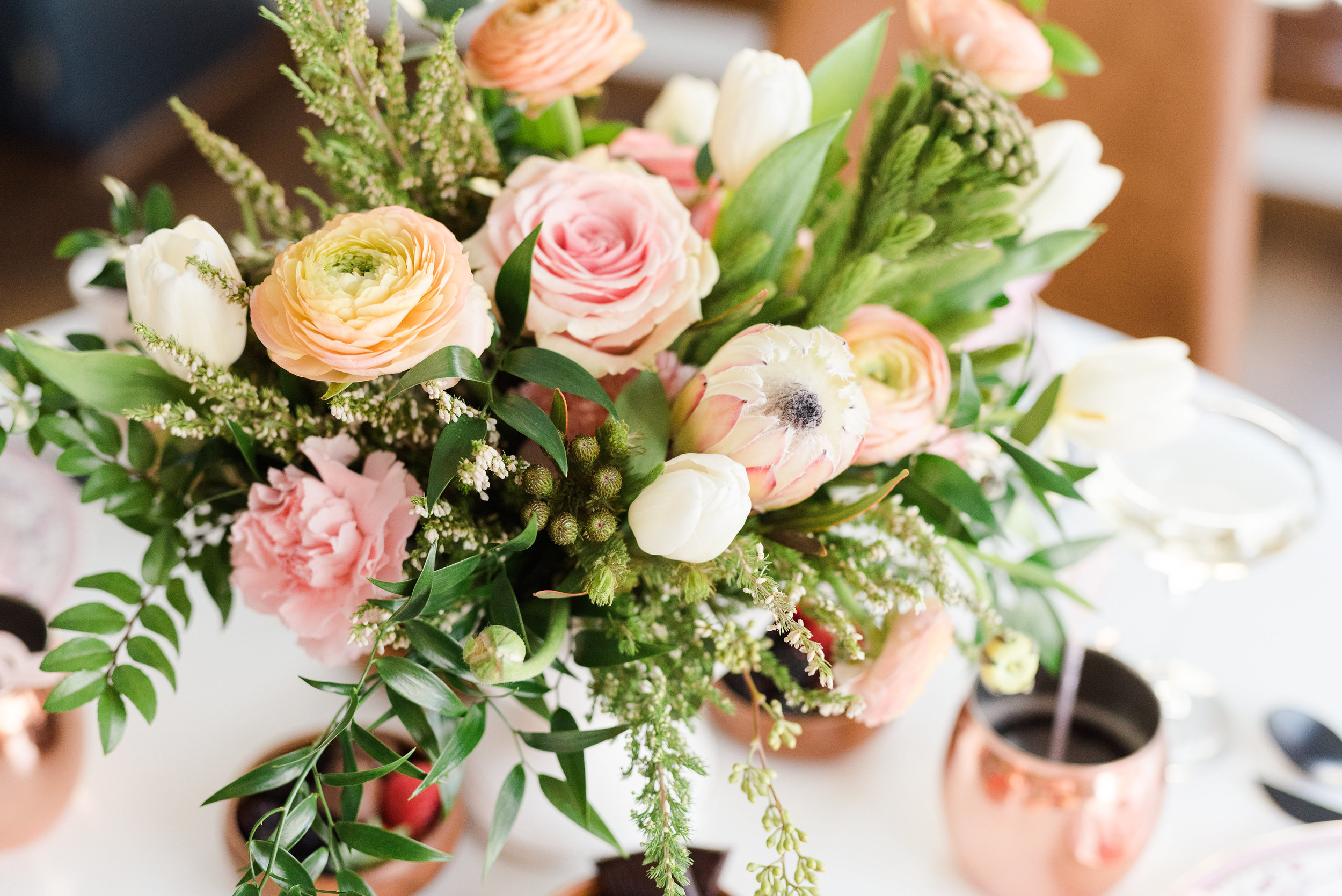 Cyndi wasn't lying when she said Girls Just Want To Have Fun. Whether it's Valentine's, Galentine's, or any other holiday or not – having a girls night in was fun when we were younger and it can be just as fun now. Drinking champagne in your jammies and vegging out while you relax with your girlfriends is just got for the soul. I hope you enjoyed all of the details from this good old-fashioned slumber party.