"She's Been Scooped Up" Bridal Shower
When it came time to help plan and design my cousin Mandy's bridal shower I knew I wanted something colorful and bubbly – just like her personality! I presented a "She's Been Scooped Up" theme to some of the ladies in our family and after seeing their initial reactions we knew this would be the perfect route to go for a theme! The bridal shower was scheduled in April making it the perfect time to work around a pastel color palette. This has been one of my favorite parties to plan and I hope you enjoy all of the fun details! Additional bridal shower details, including a breakdown of the budget, can be found at our feature on The Budget Savvy Bride. I'll include some of the Q&A's throughout the article below so you can read for yourself Mandy's thoughts on the day!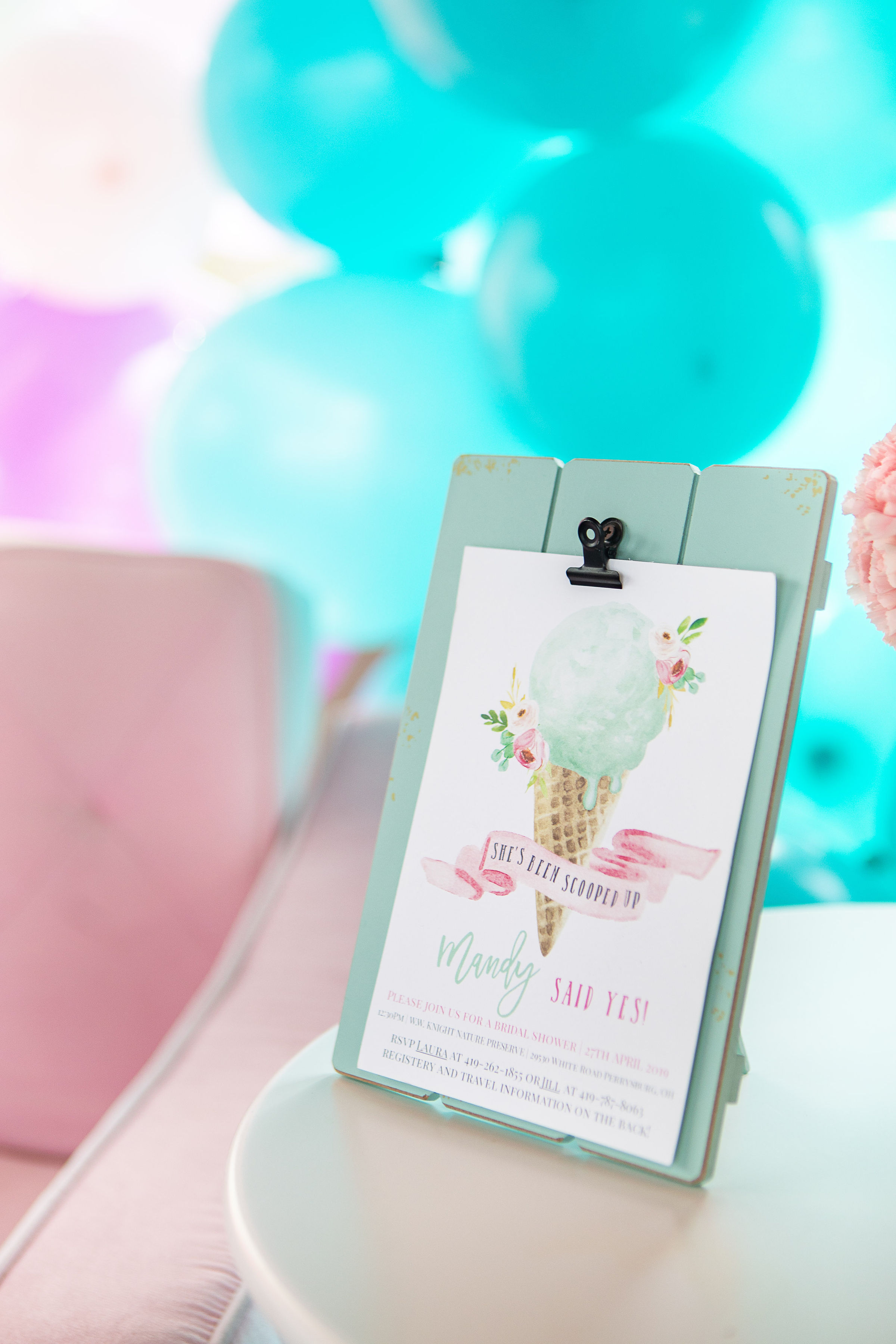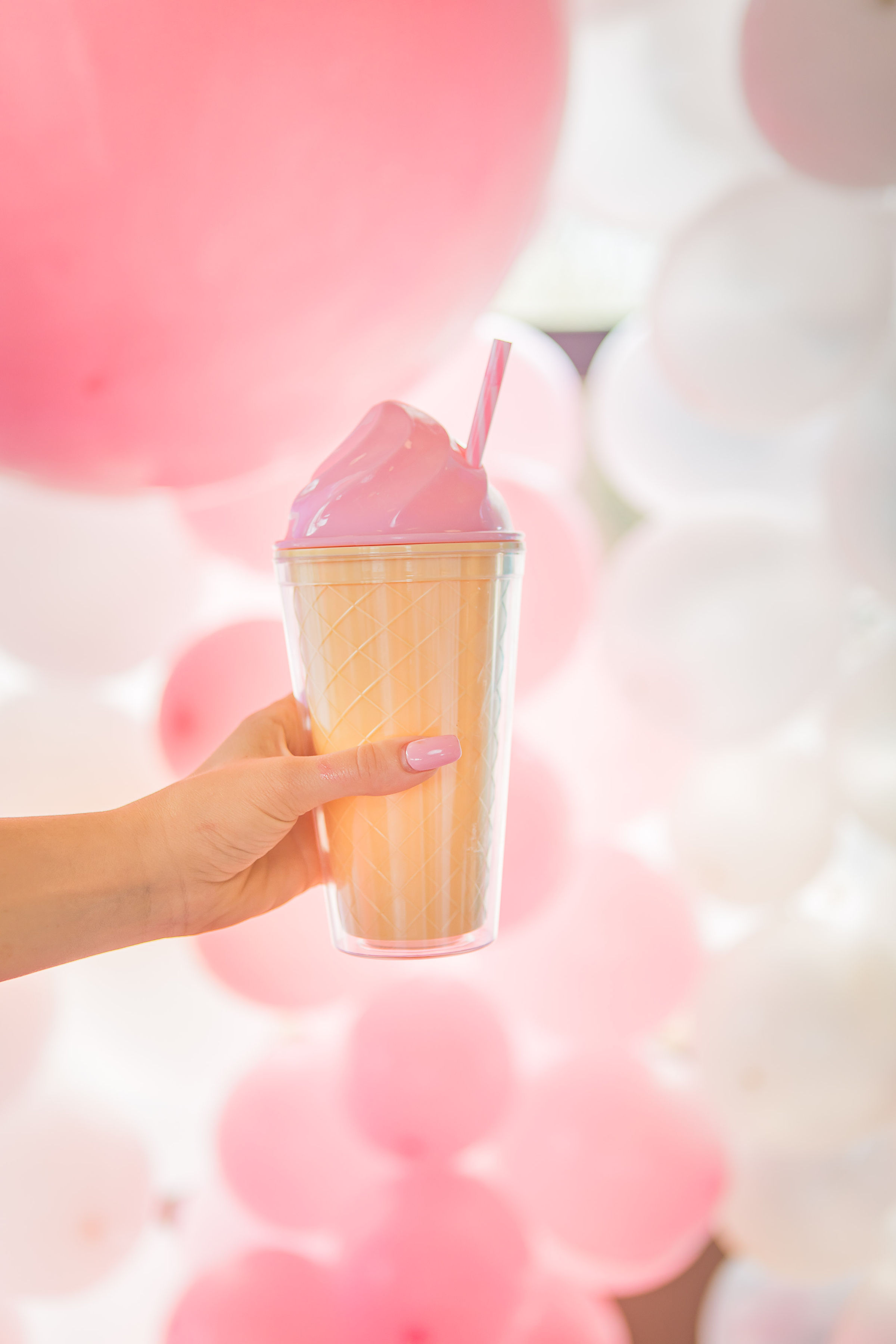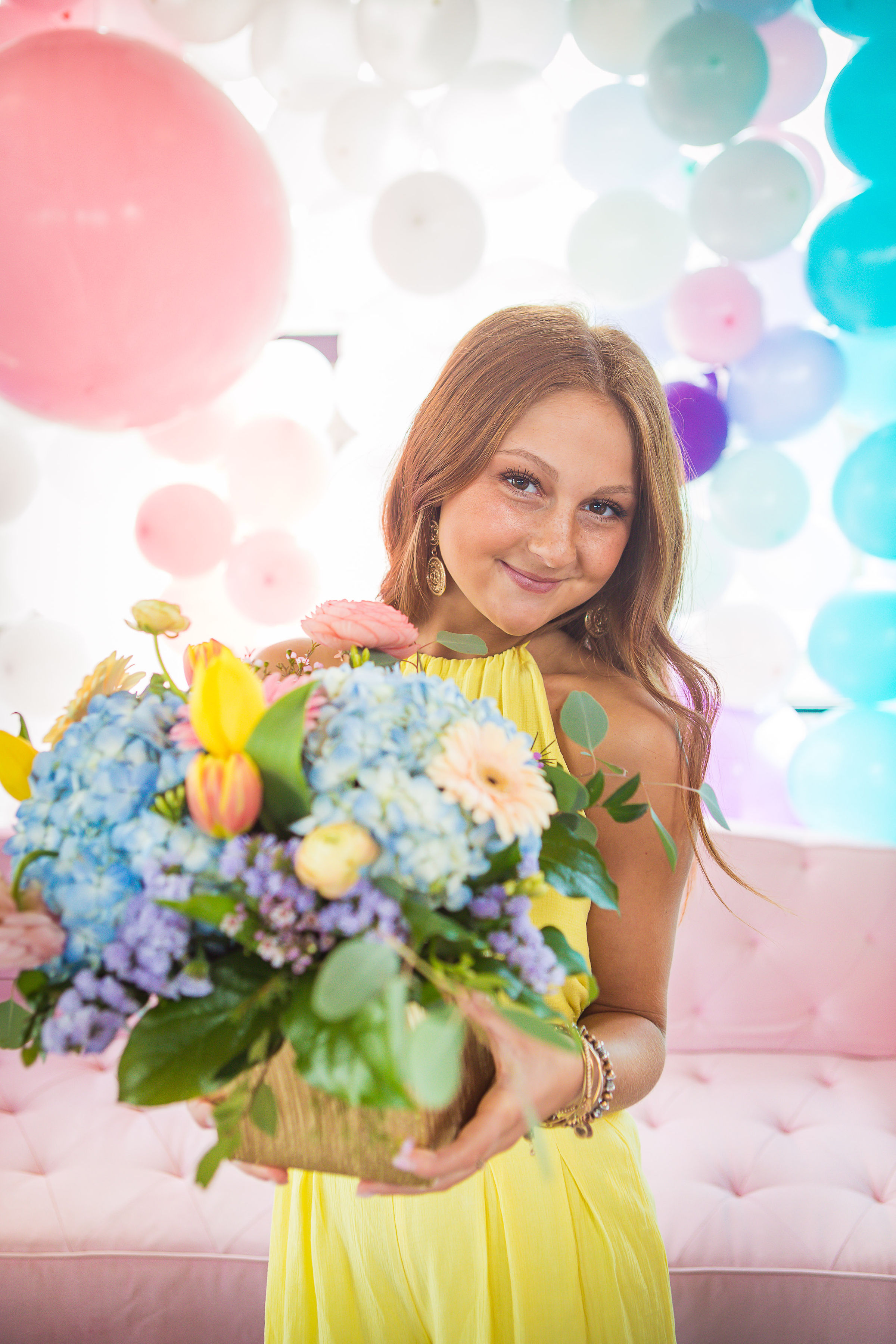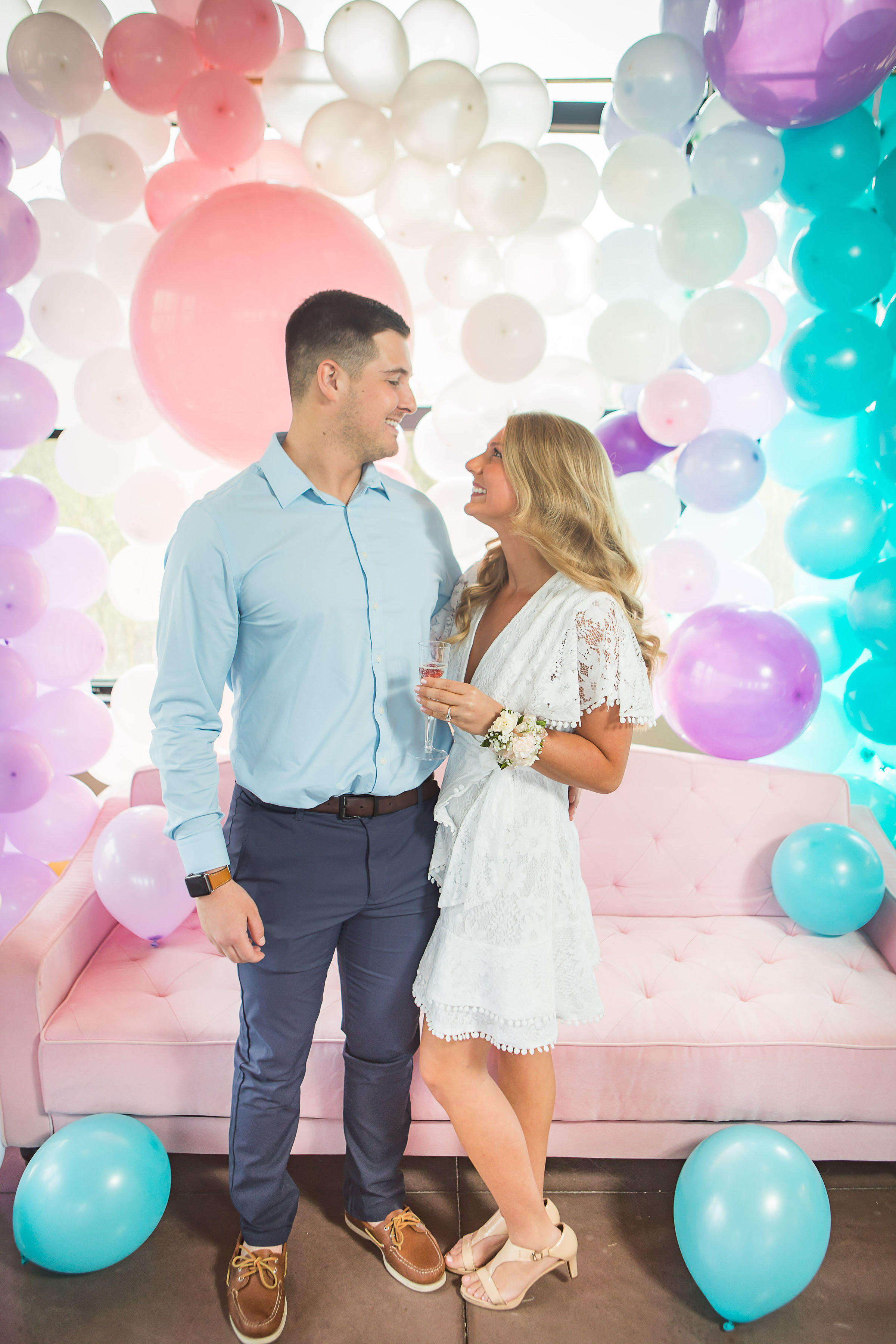 A little Q&A from the article on The Budget Savvy Bride
How did the bride and groom meet?
Their love story is a bit of a unique one! They met in 6th grade at a local soccer tournament and briefly talked via text after it. They then reconnected during senior year of high school and went to prom together! They both ended up going to Kent State University and have been smitten with each other ever since!
What is your proposal story?
Alex took Mandy on a fun weekend get away to Chicago, which is one of their favorite cities. Mandy was hoping to look at engagement rings while there, but little did she know Alex had already bought the perfect ring and was ready to propose. Alex took Mandy to a quiet, secluded park with a beautiful view of the water and skyline in the background. Alex was born in Chicago, and told Mandy that he started his life in Chicago, and was ready to start his life with her as well, and then he popped the question!
What were your favorite parts of the day?
Mandy's favorite moment from the bridal shower was walking into the room for the first time because her bridal shower was a complete surprise! They both loved getting to celebrate their love with all of their friends and family!
Alex and Mandy's favorite details from the bridal shower were the colorful balloon wall and ice cream bar! They were both such unique, and fun ideas that made the bridal shower really special!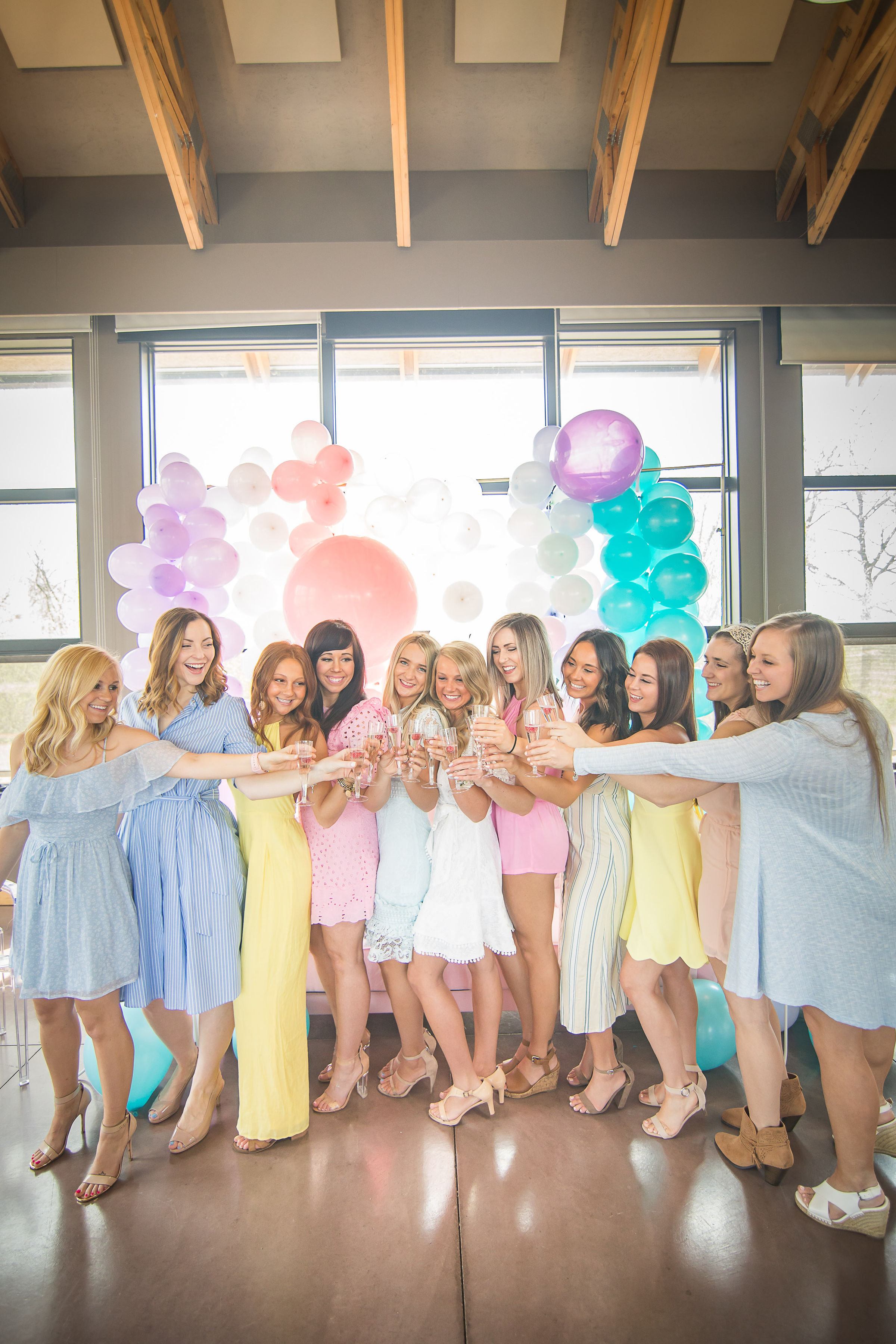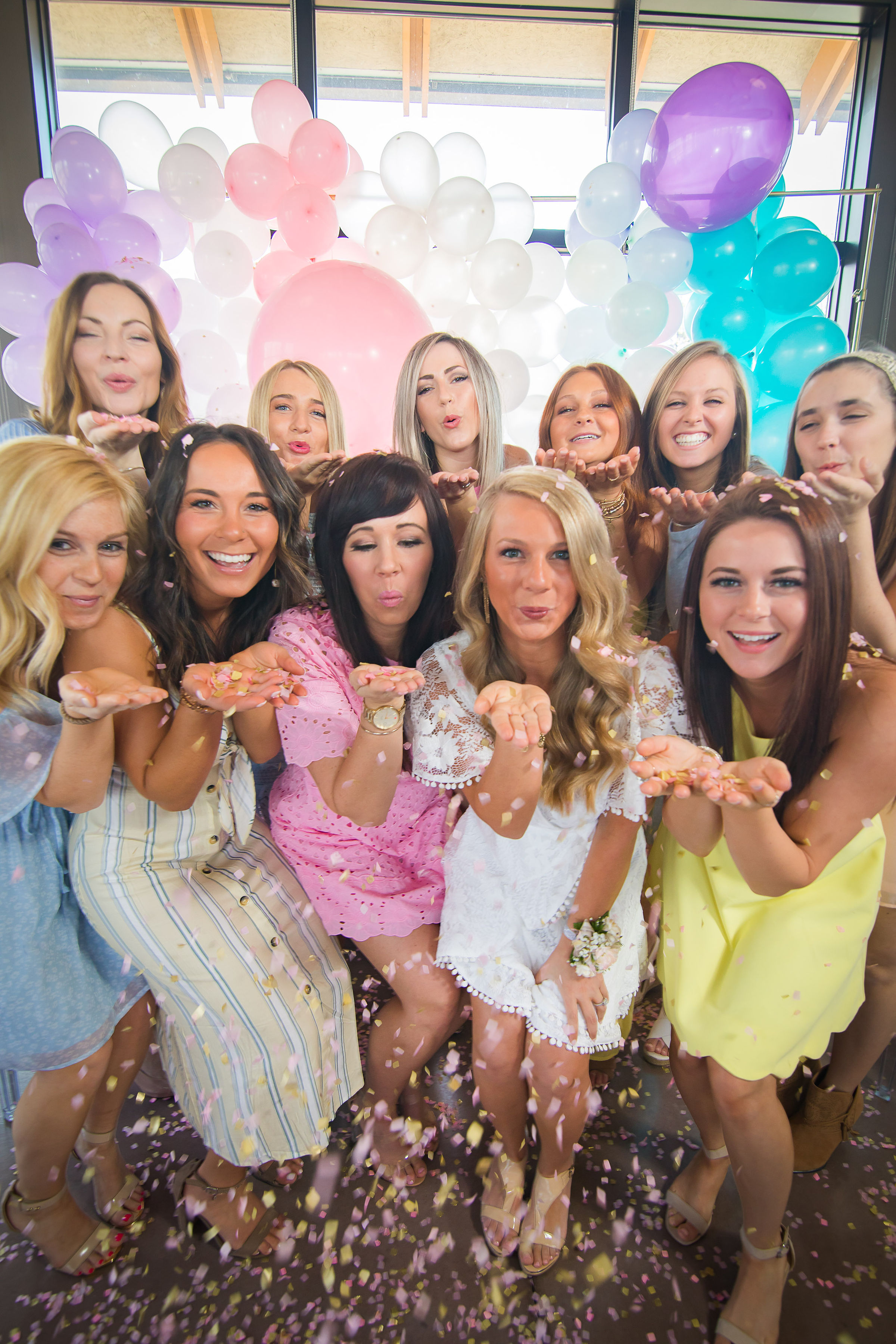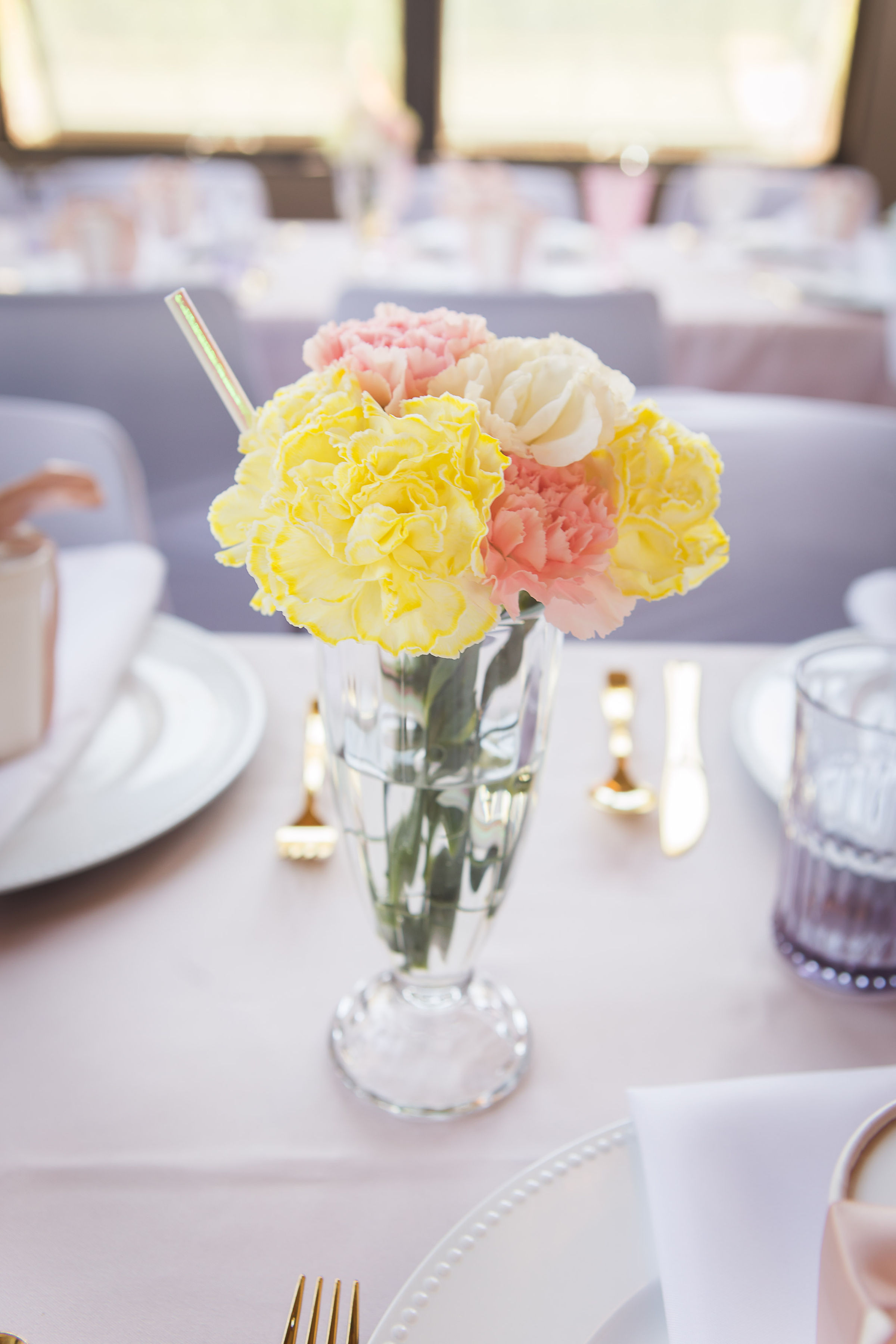 Describe any DIY, personal or handmade items.
From Cassandra of Event Prep
When I'm in the process of designing or styling an event I have a few "go-to" tips and tricks to help make the most of the budget.
When possible, incorporate items you or a family member already own. We were able to create a beautiful champagne display as guests entered the room by styling the glasses on a gold bookshelf that I own. Another area that caught the guests attention as soon as they entered the room was the festive balloon wall and lounge area! The pink couch, a personal favorite, normally has a home in my office space but by including it in this lounge we were able to add a lot of personality to the space and many guests utilized this area as a photo op.
The balloon wall is an impressive backdrop that's surprisingly simple to re-create. We gathered some of our bridesmaids over a wine night and assembled this a few days prior to the bridal shower.
Another budget friendly tip I like to use is to style food & beverages in an interesting way so it adds personality and character to the room. An example of this is that we knew we would be including a "build-your-own" ice cream station and would be needing ice cream pints for this. Instead of putting them on a random table where guests would barely see them, we filled them with favors (an assortment of popcorn + candies) in a clear plastic bag, tied a ribbon around the pint and topped it off with a custom wooden spoon displaying the bride & grooms name and wedding date. These greeted each guest at their table setting and when it came time to help themselves to the dessert station they could take out their favors and use their empty ice cream pint at the bar.
One of my absolute favorite memories from the day was having Mandy & Alex's wedding photographer, Stacey of Love is Greater Photography, on-site to capture some of the moments of the bridal shower. This is a modern gift idea that I think should be considered more in the future! It's a great way for the bridal party and immediate family members to get comfortable with the wedding photographer and it also allows them, and more importantly the bride, to be off their own phones while still having all of the memories of the day captured!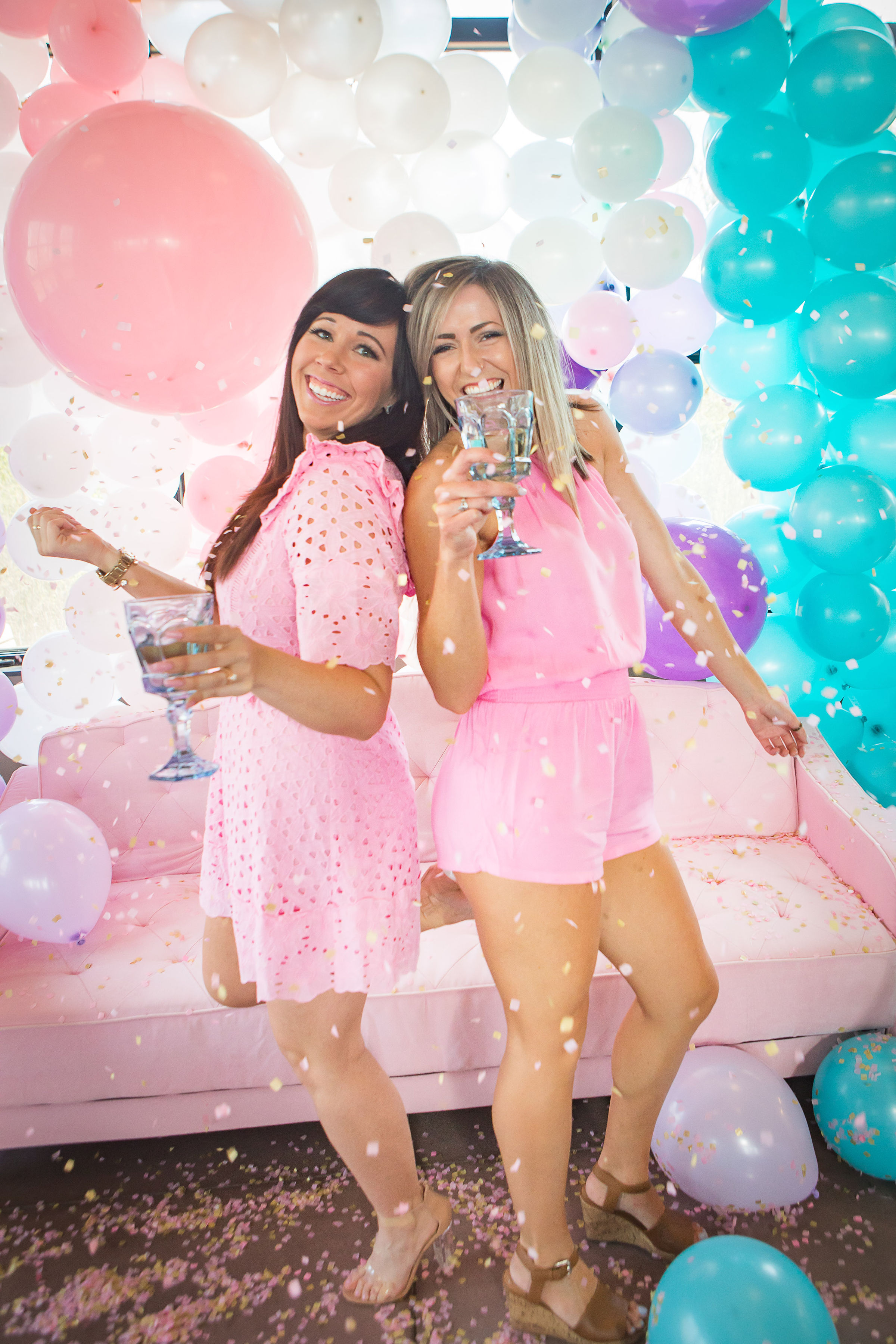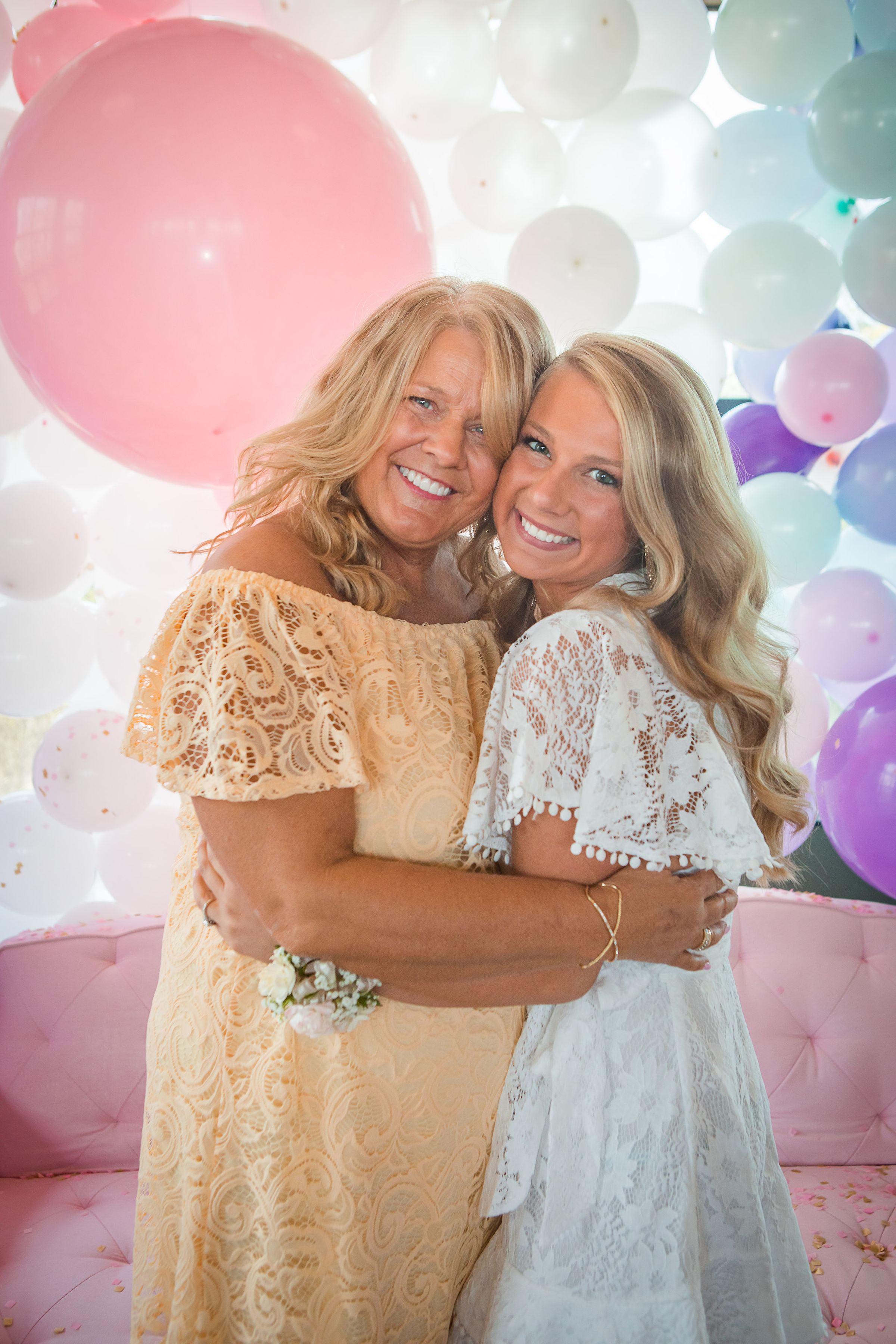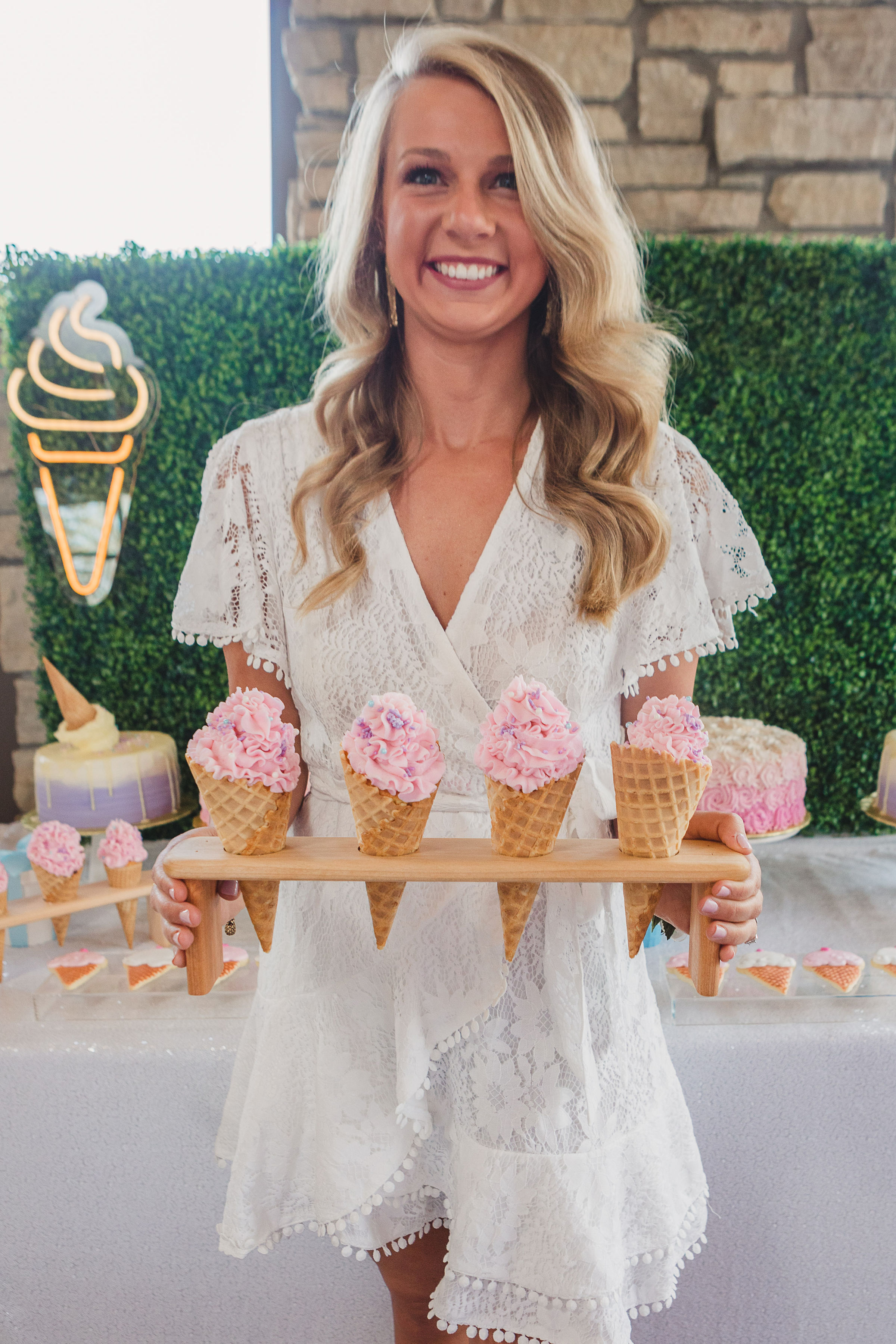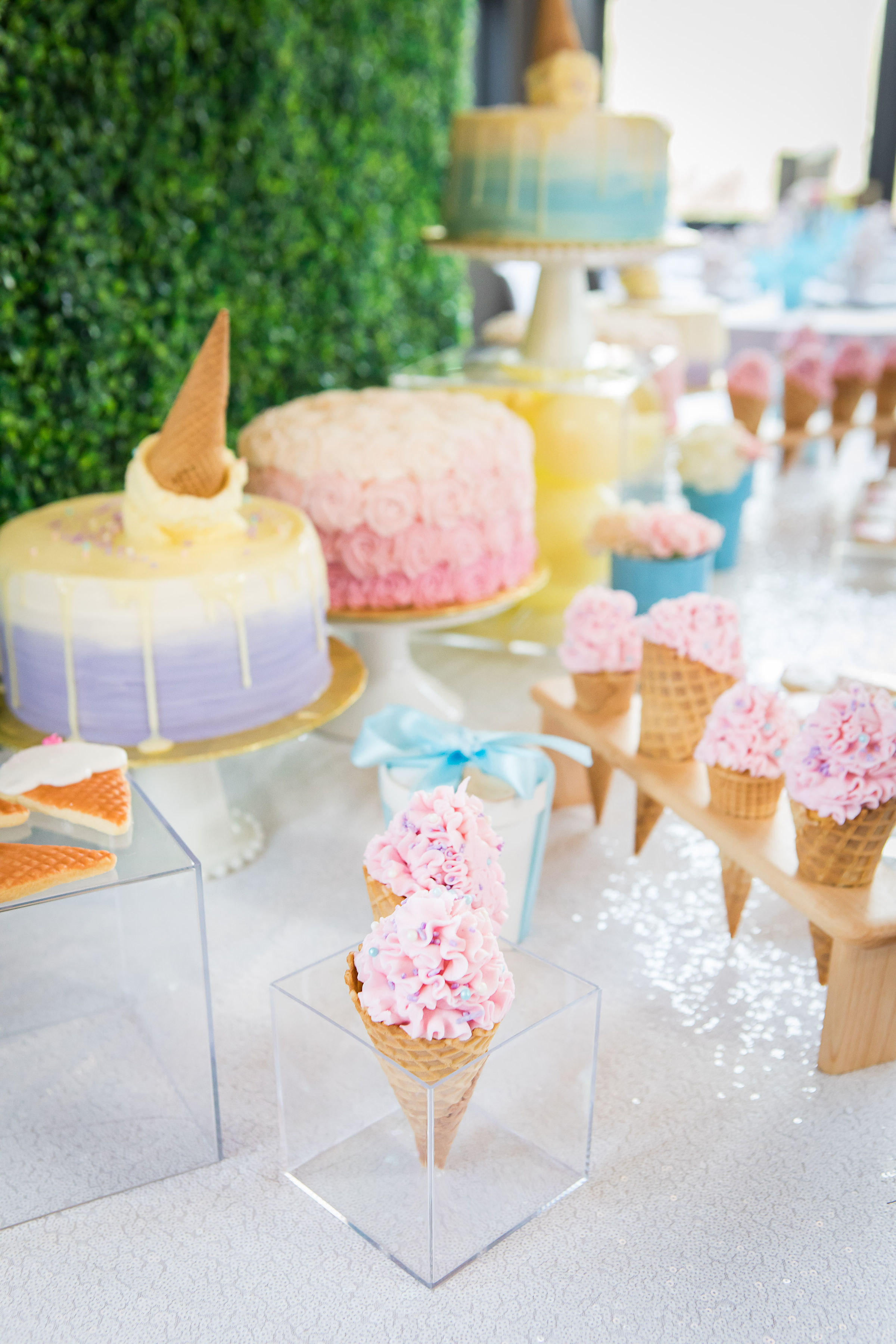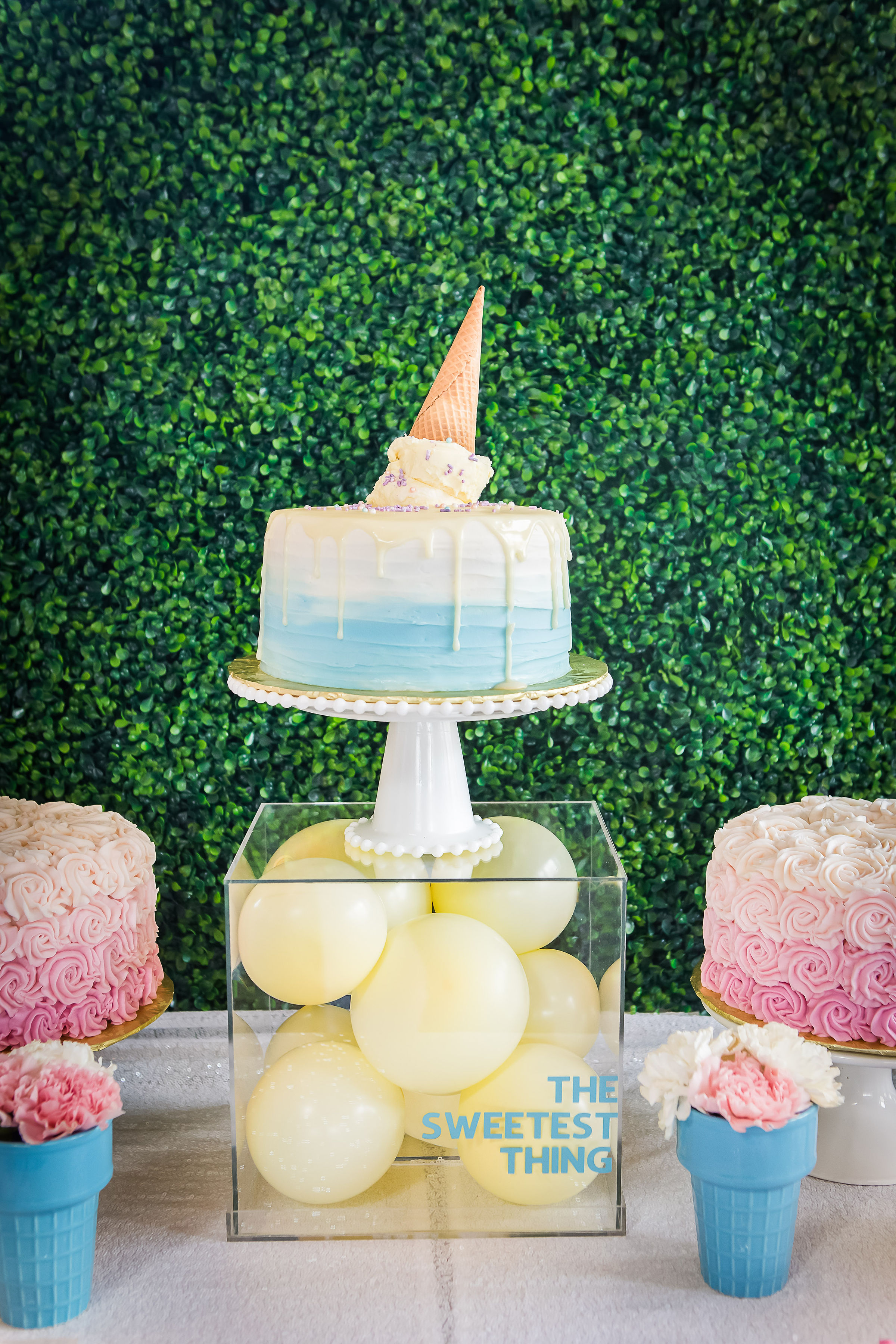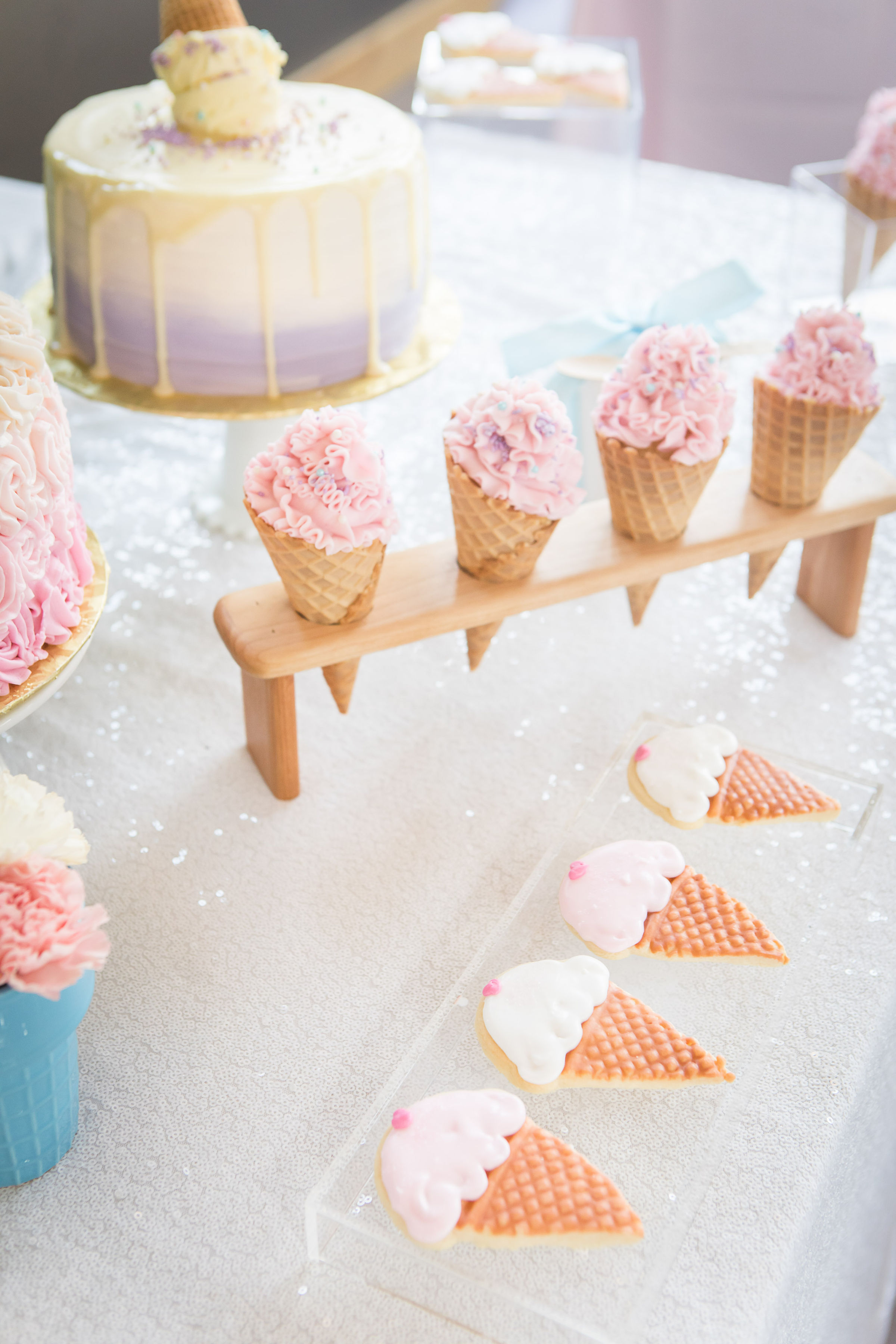 Design , Styling & Rentals: Event Prep
Photography: Love is Greater Photography based out of Toledo, OH
Floral centerpiece: Hafner Florist
Desserts & food: Cherry Tree Bakery
& if you want an adorable bridal shower of your own you know who to call!
XO,
Cassandra